The Atlantic Beach Market Update
The Atlantic Beach Market Update
A month by month look at the housing trends in Atlantic Beach.
July 2021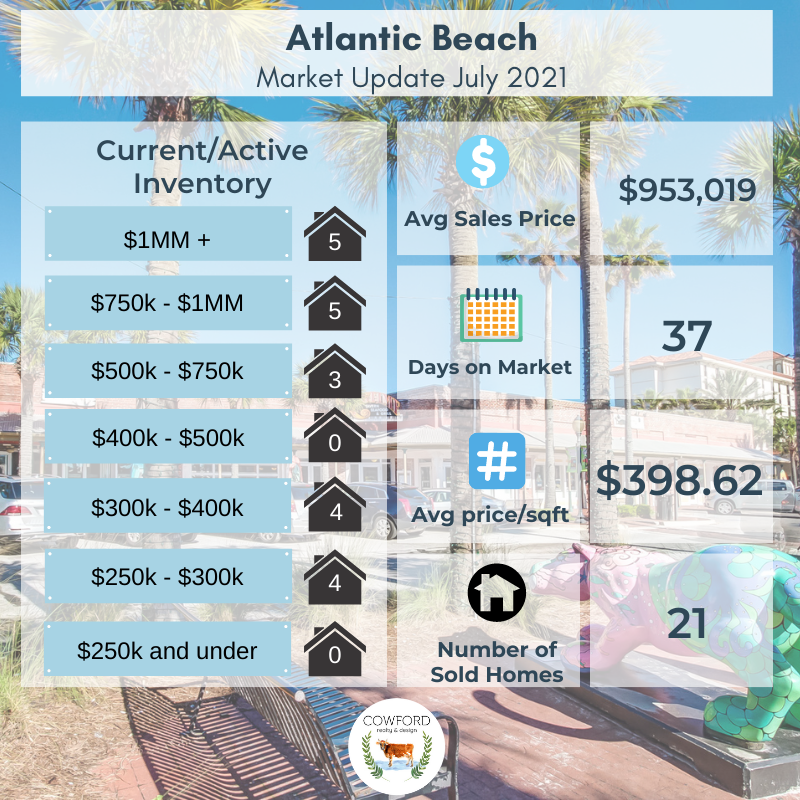 June 2021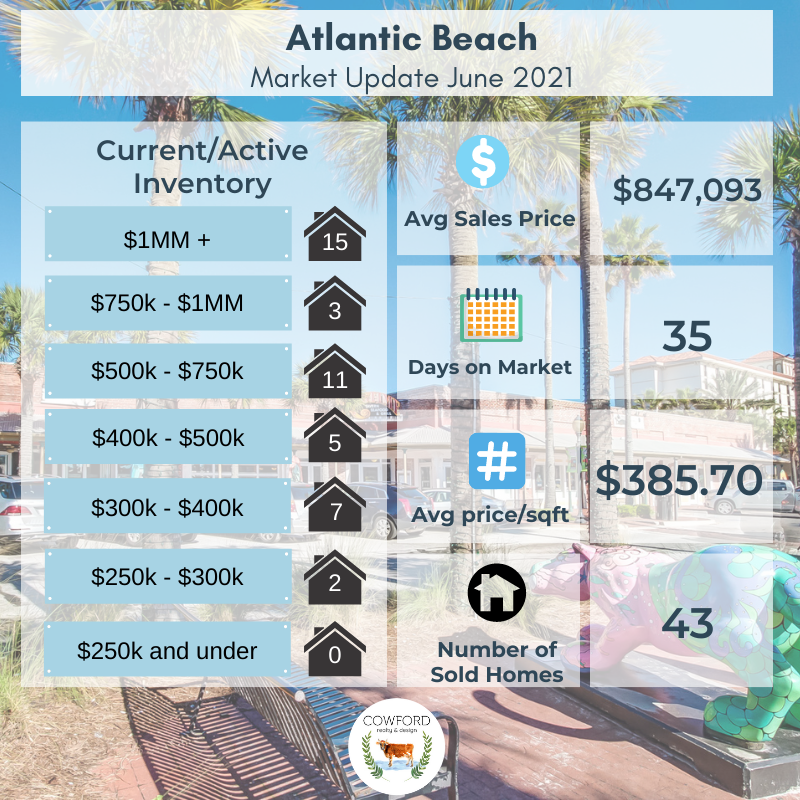 May 2021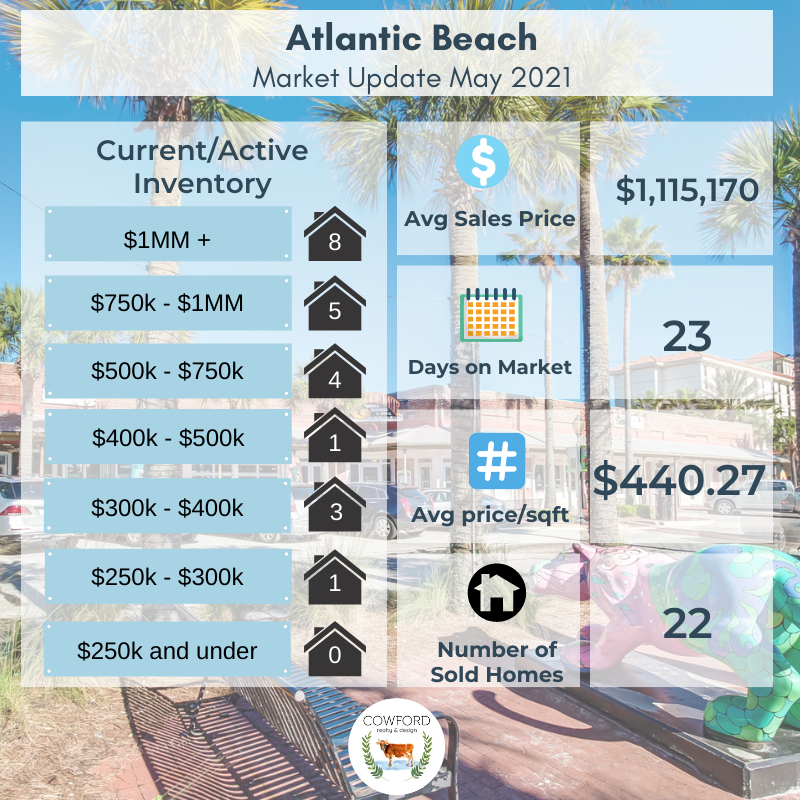 April 2021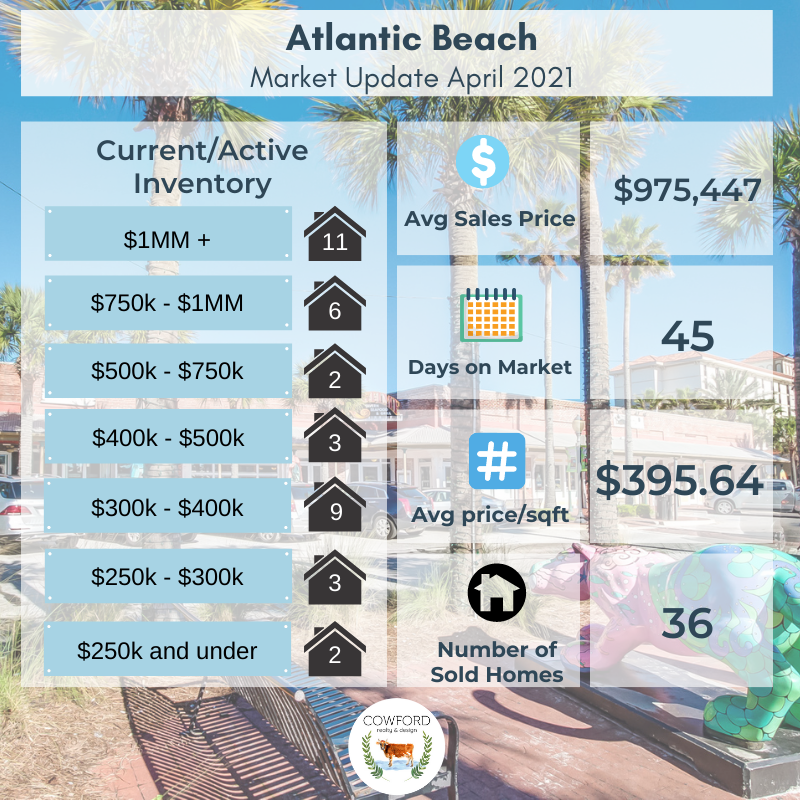 March 2021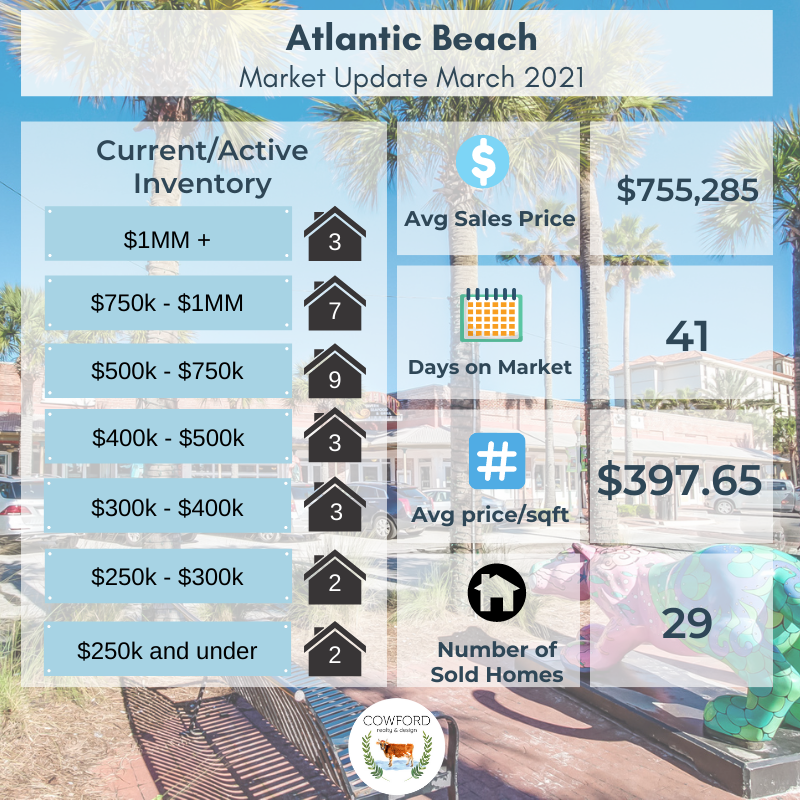 February 2021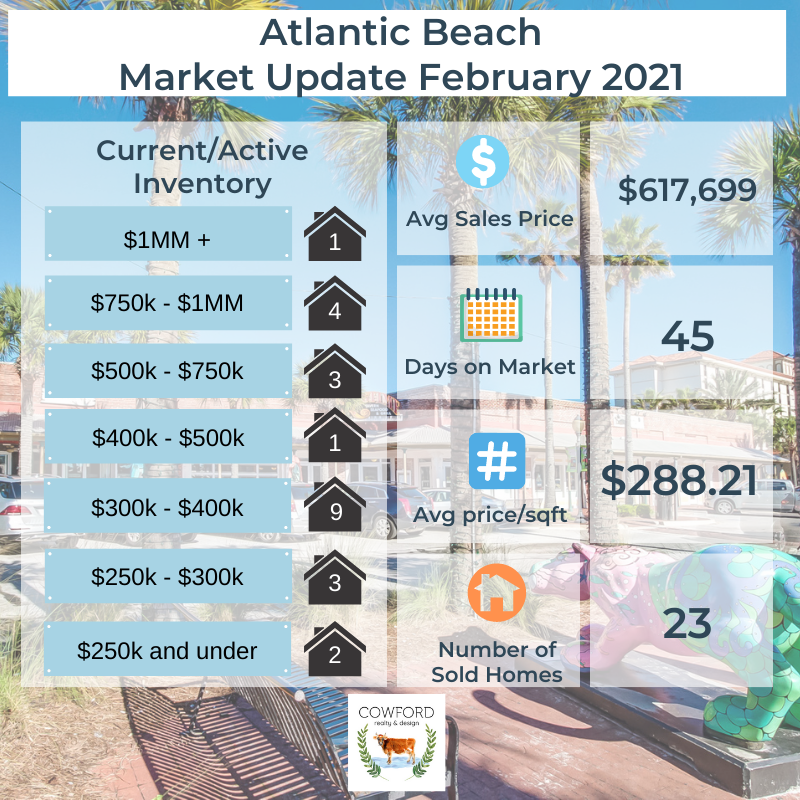 January 2021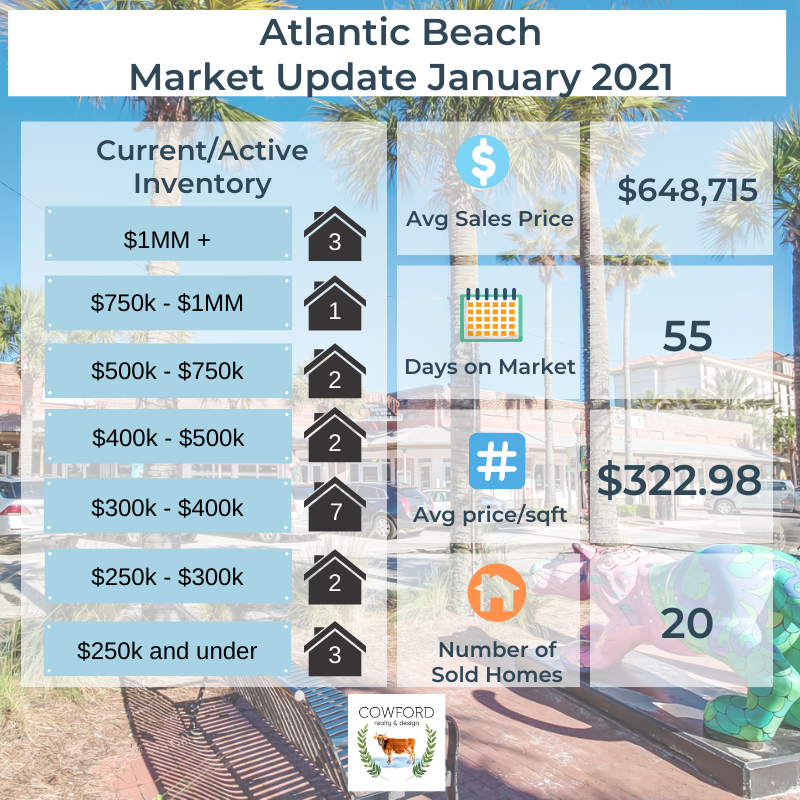 December 2020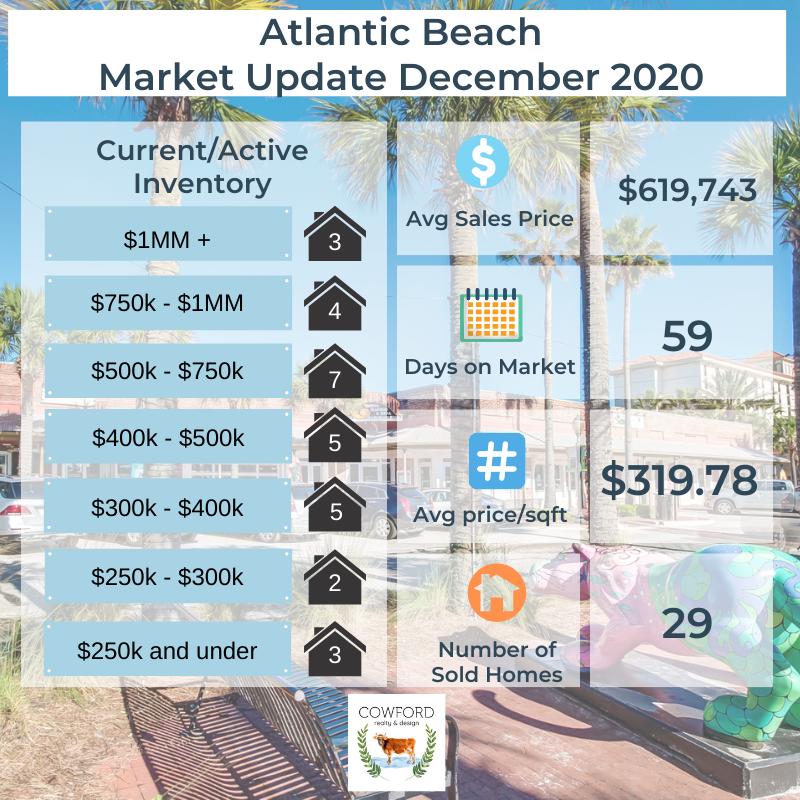 November 2020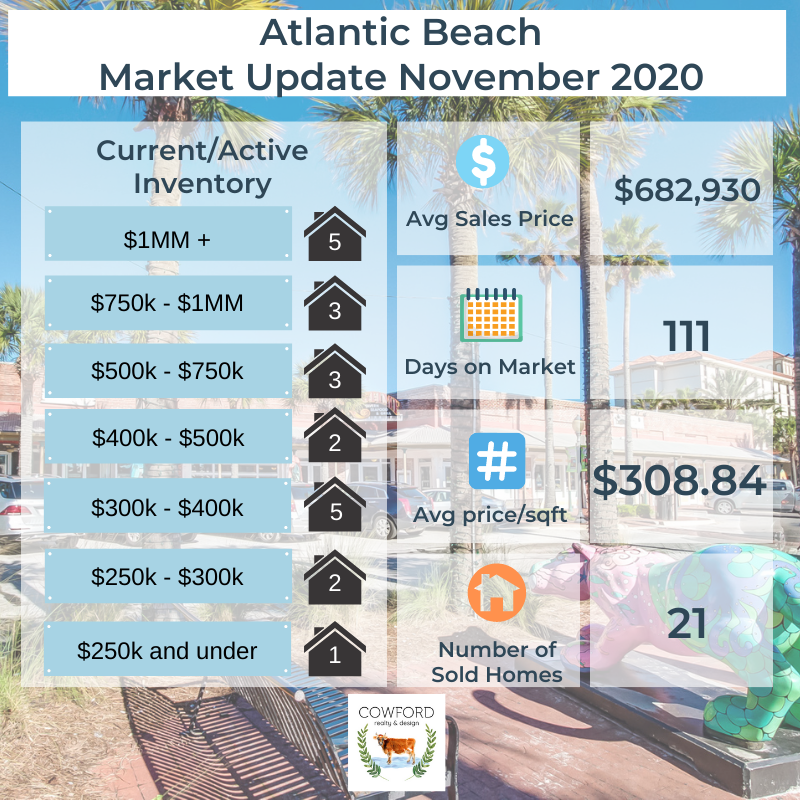 October 2020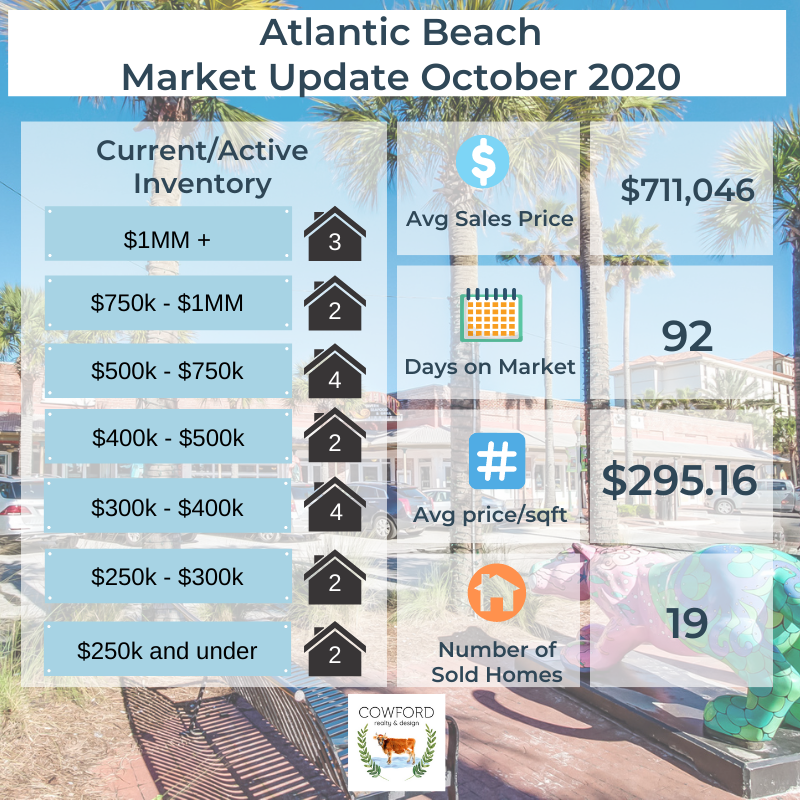 September 2020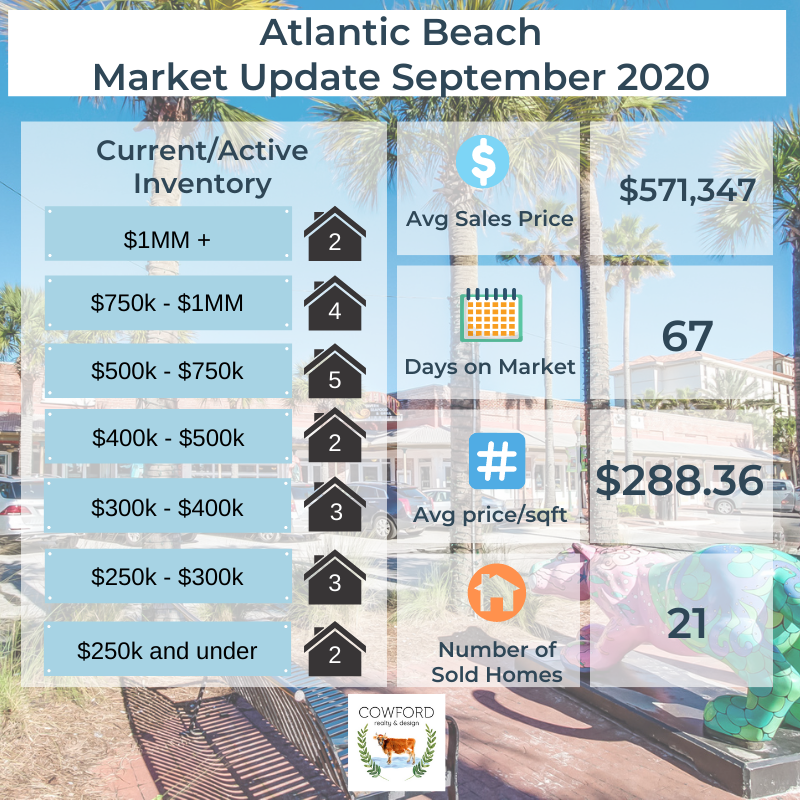 August 2020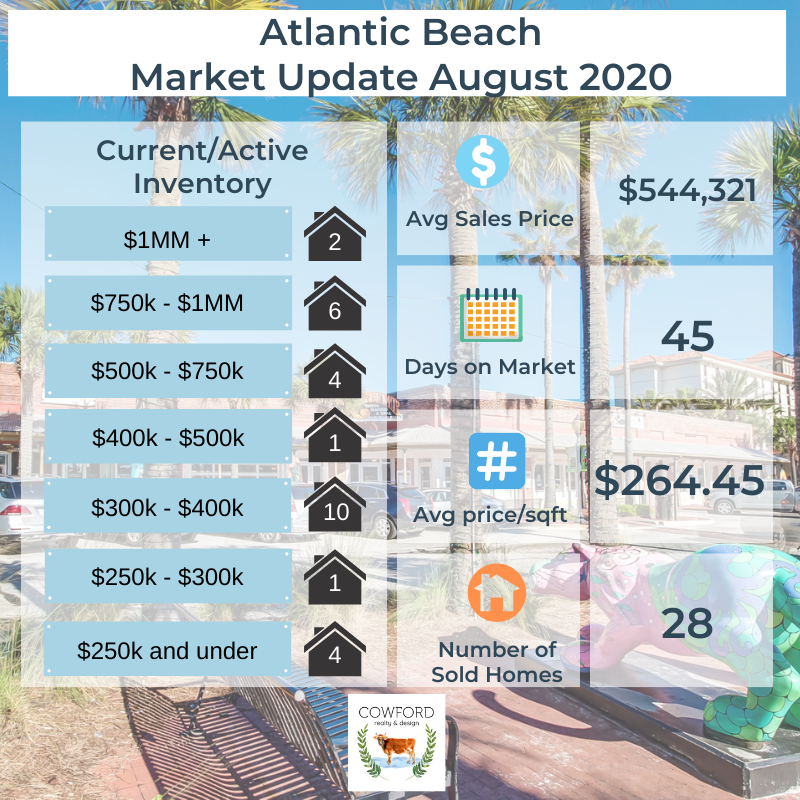 July 2020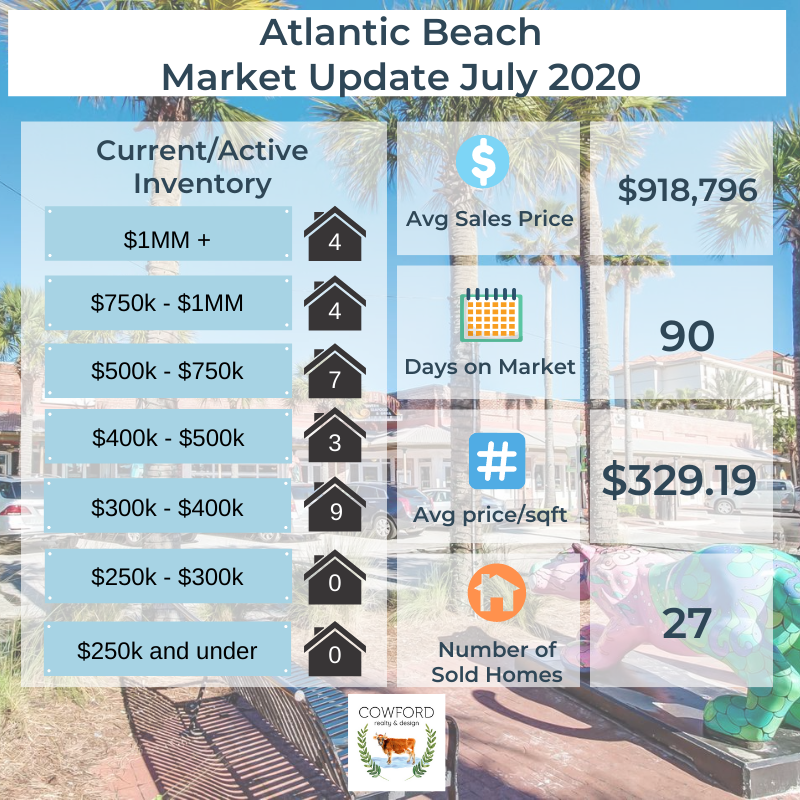 June 2020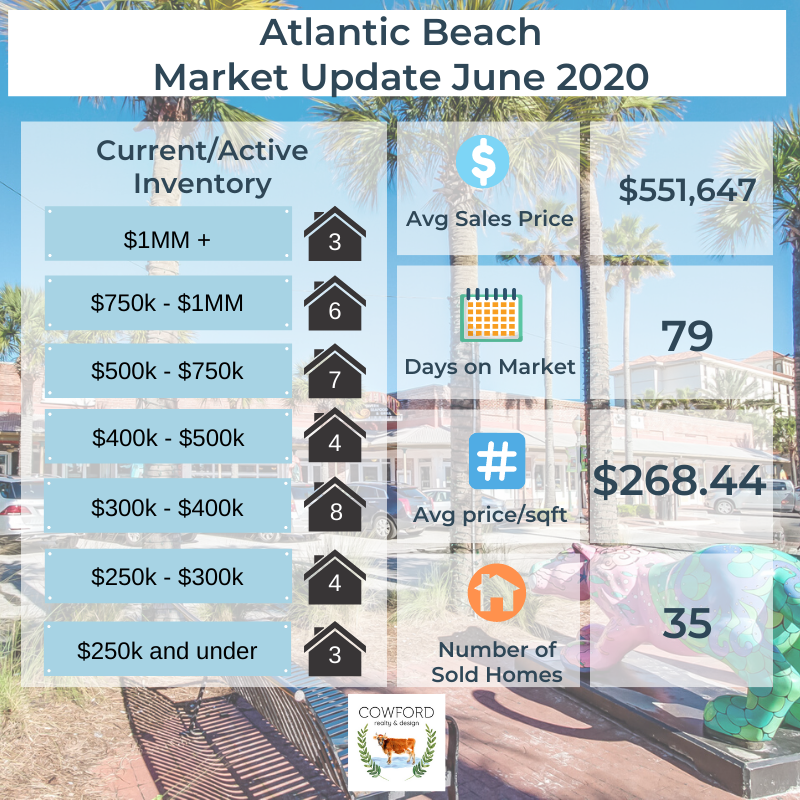 May 2020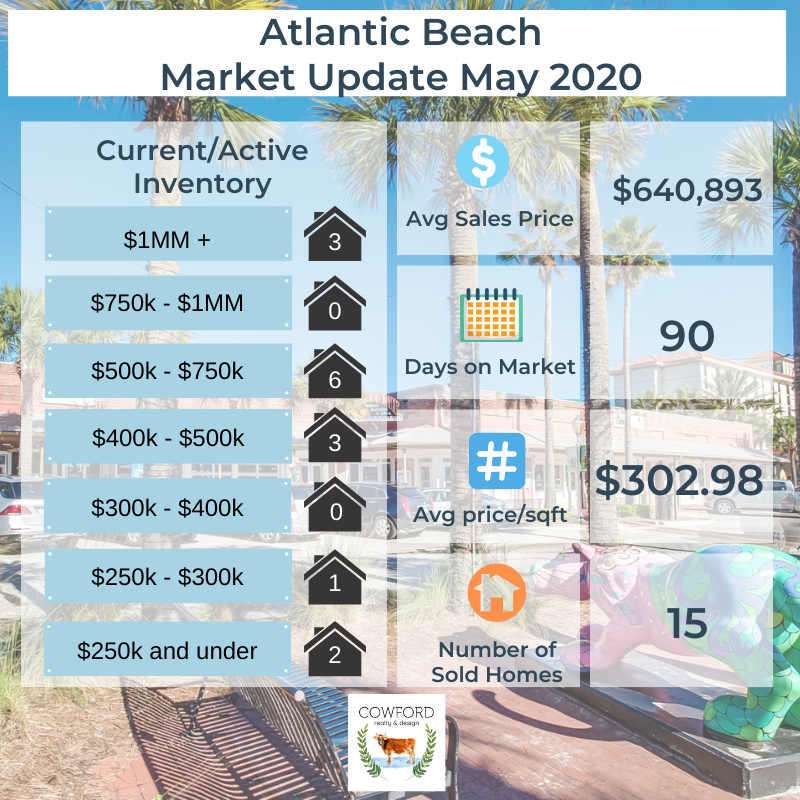 April 2020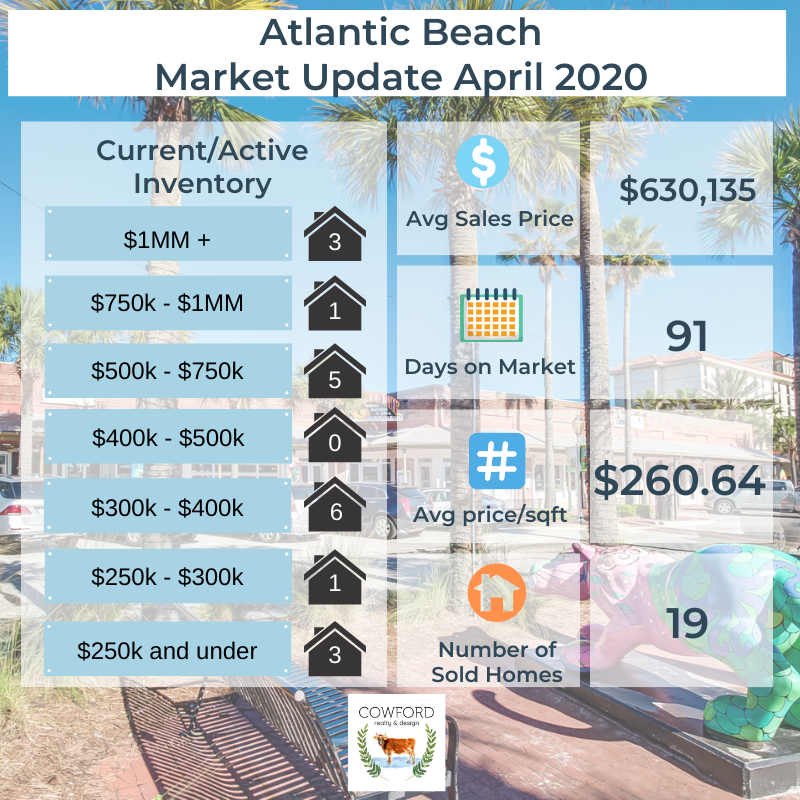 March 2020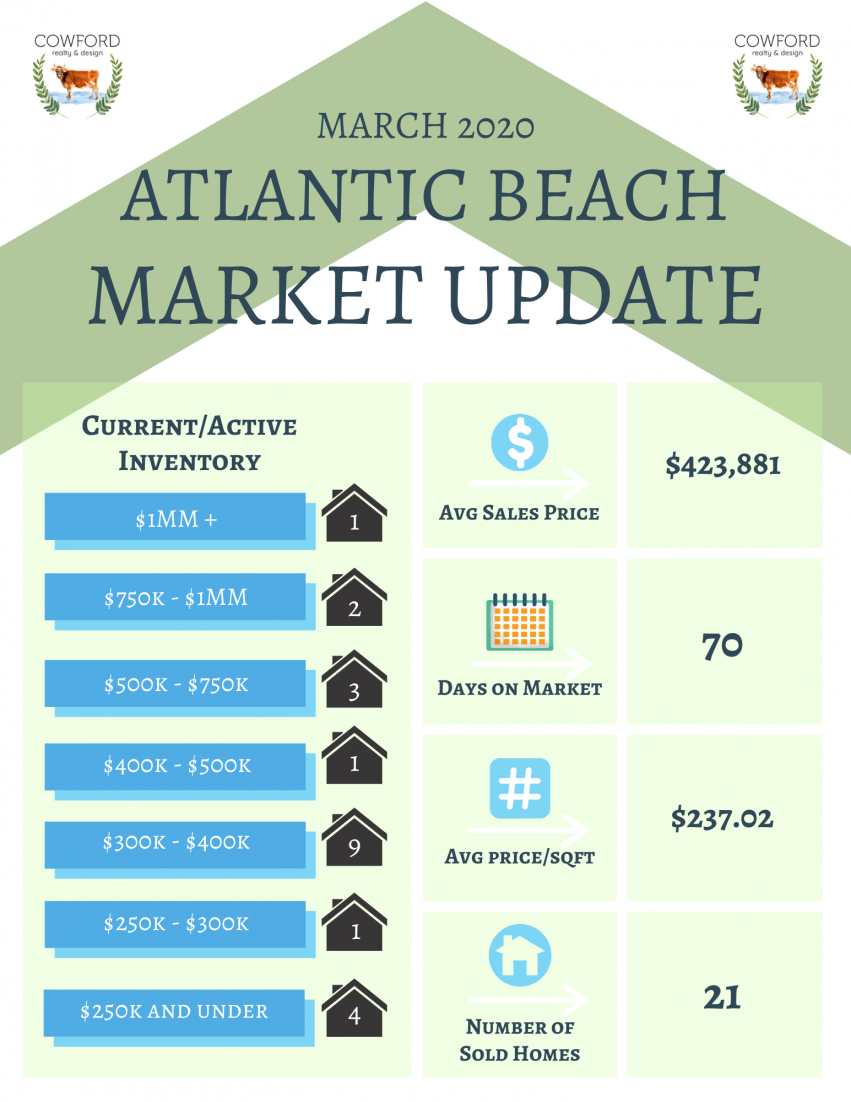 February 2020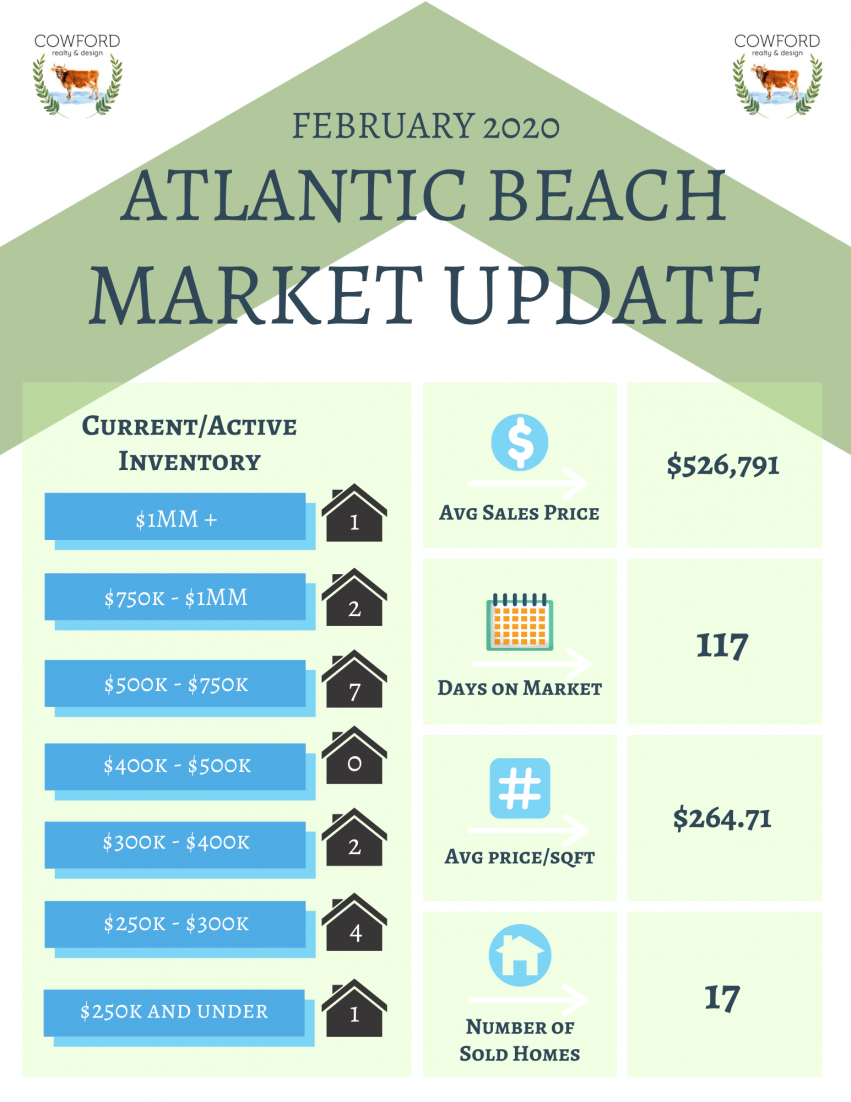 January 2020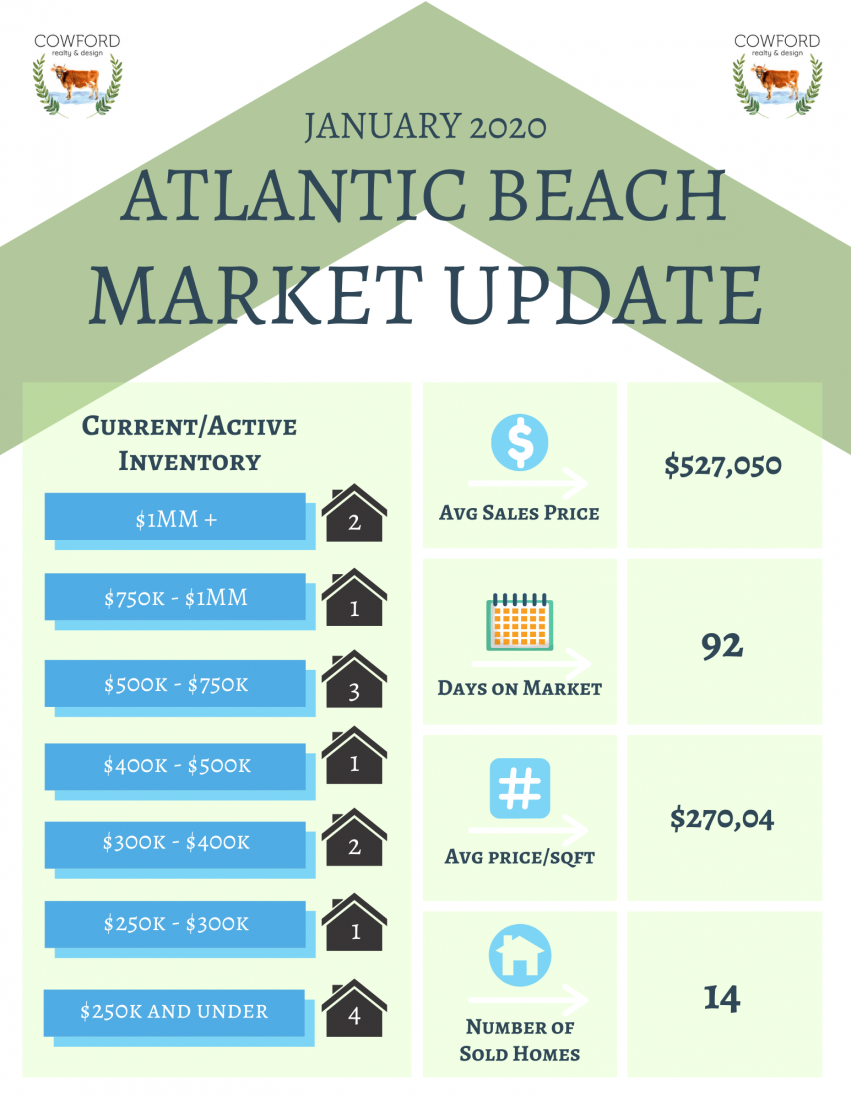 December 2019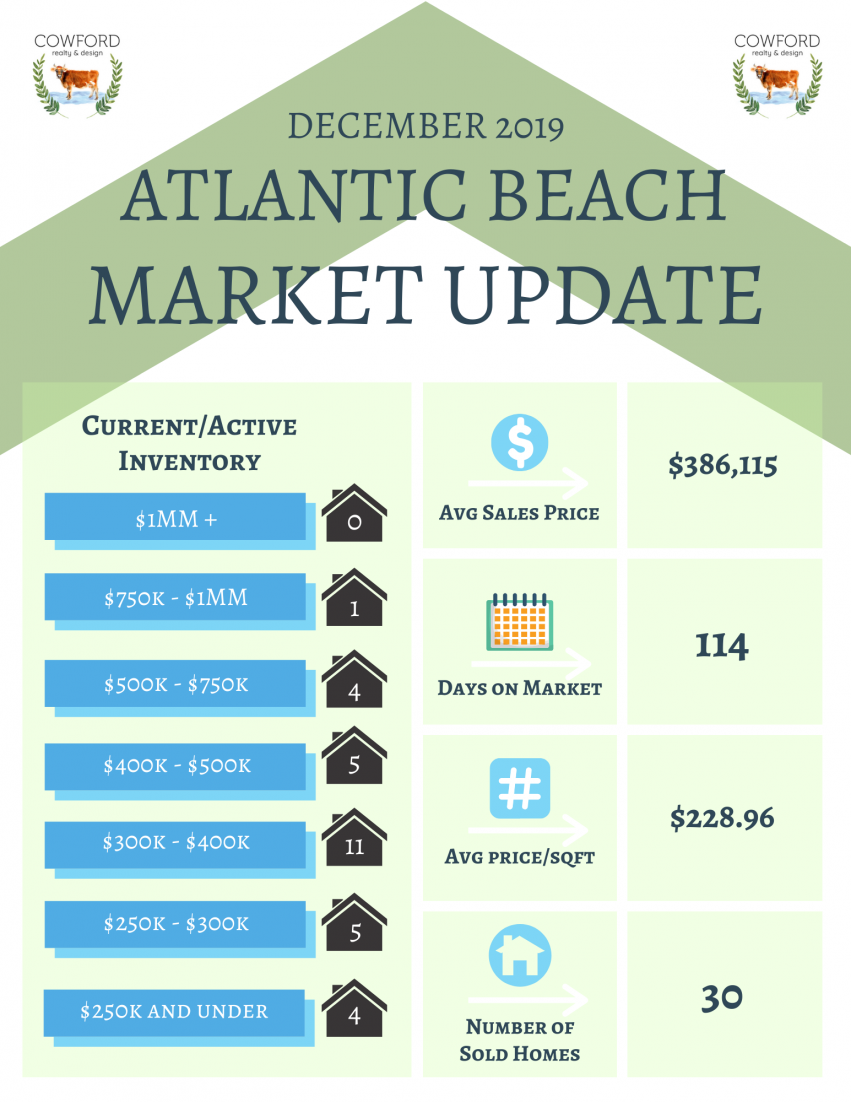 November 2019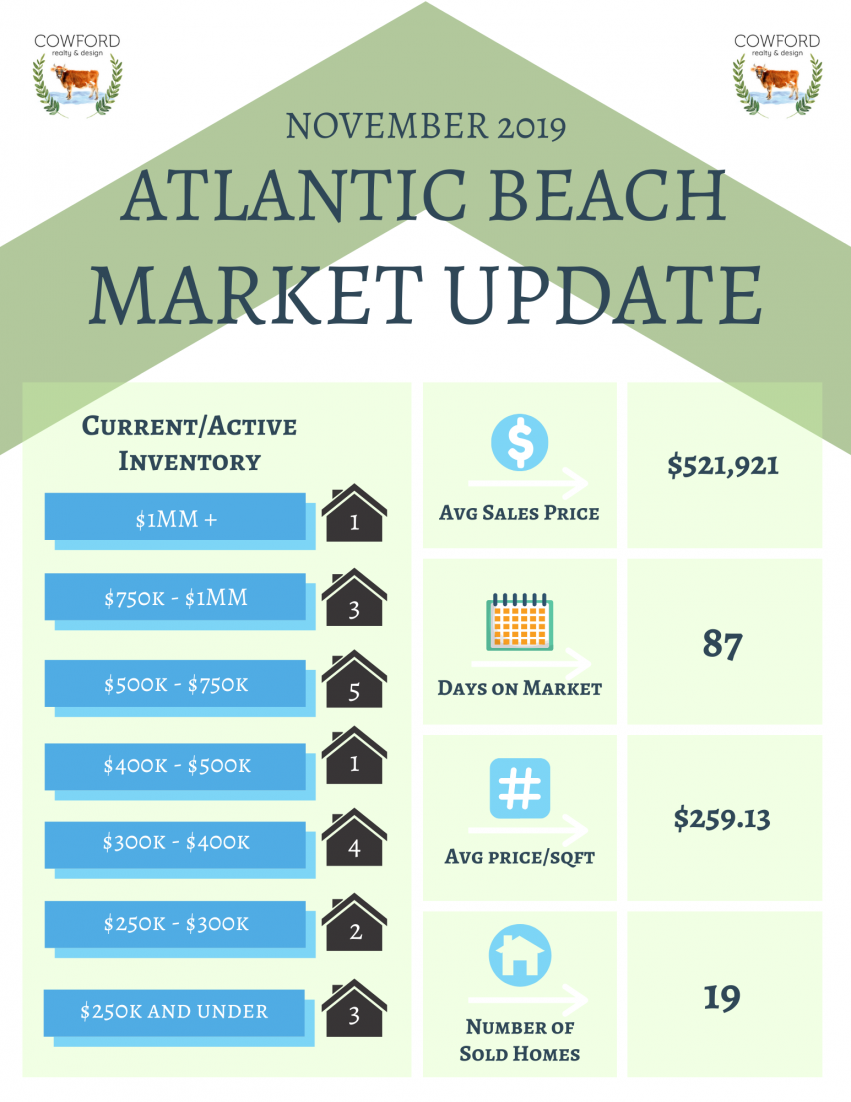 October 2019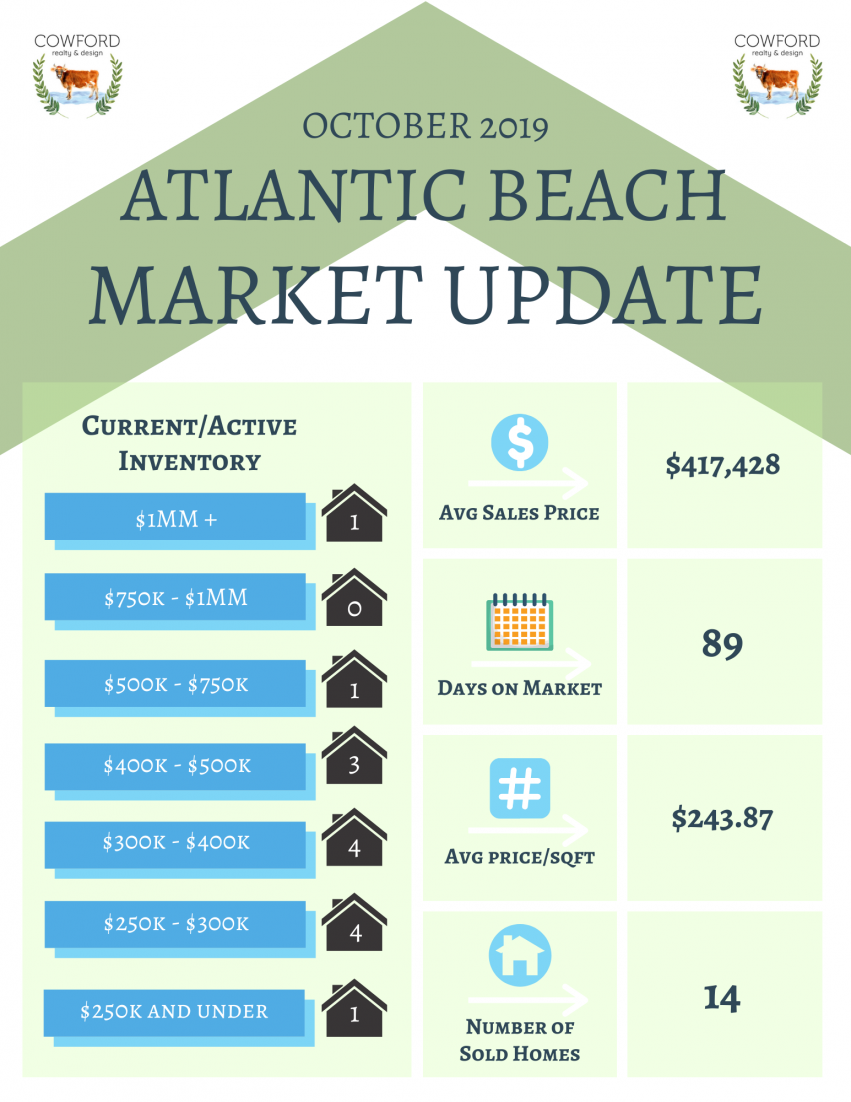 September 2019
It was a busy September for Atlantic Beach, with 19 homes sold. There is currently only 4.4 months worth of inventory in Atlantic Beach, which is lower than average - making it a seller's market. Low-interest rates continue to drive buyer demand. Buyers want to lock down those low-interest rates today. Average days on market is a little over two months - roughly about the same as the Greater Jacksonville area.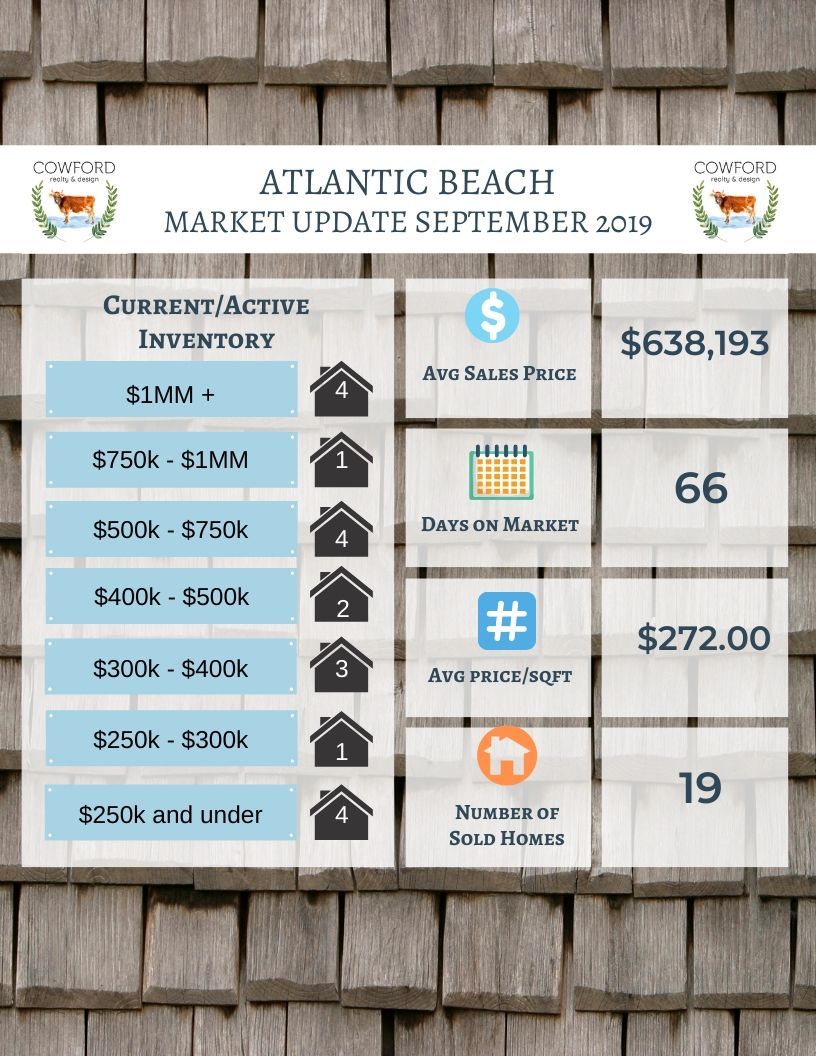 August 2019
Twenty homes were sold in Atlantic Beach in August 2019 - not bad for an historically slower summer month. The average sales price remained stable at $573k.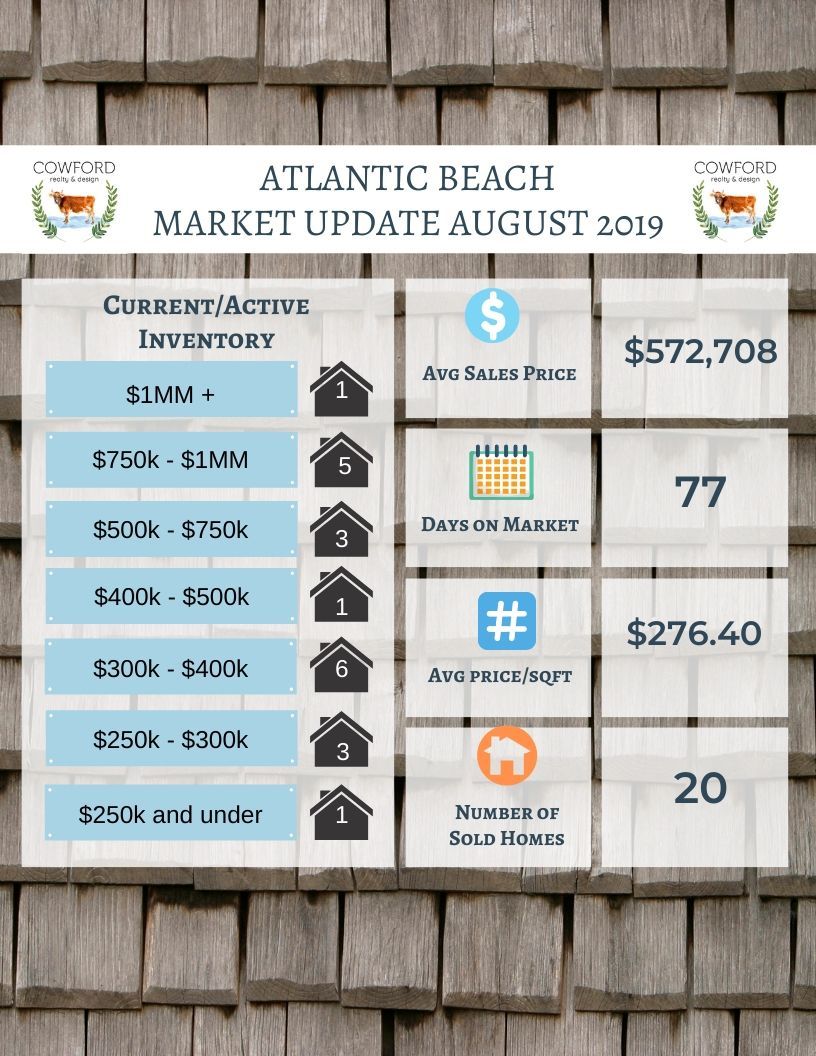 July 2019
July was busy in Atlantic Beach, with 26 homes sold and an average sales price of $575k.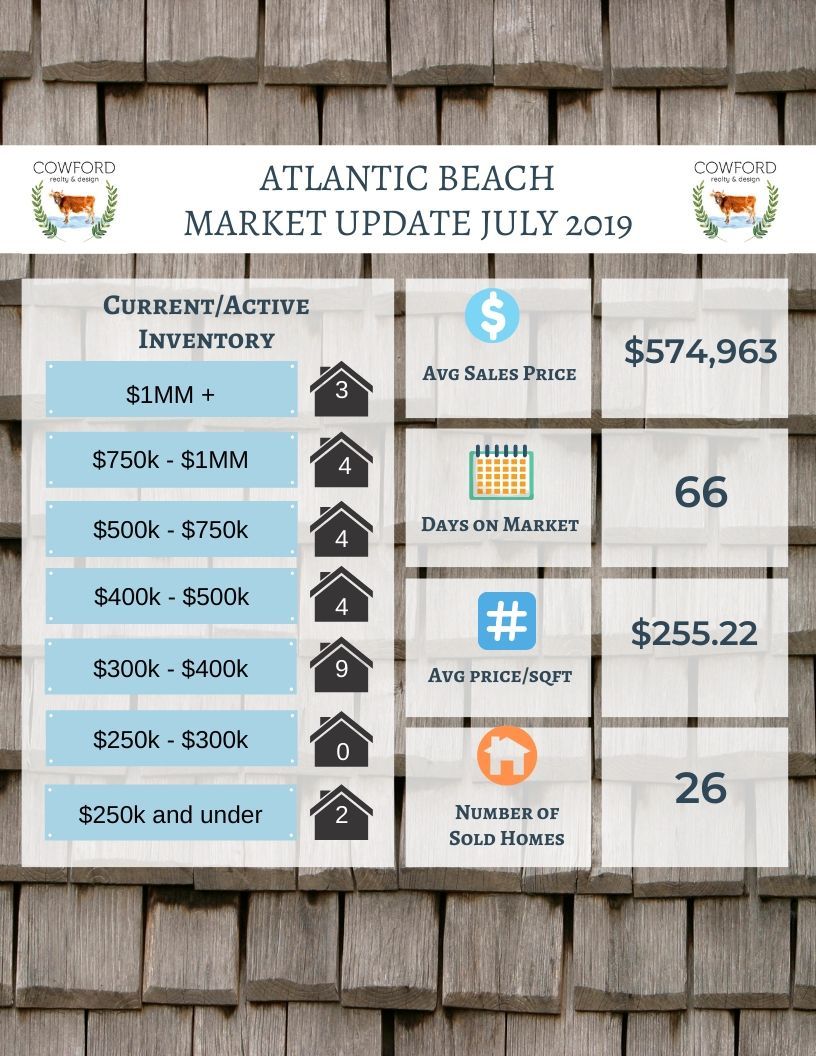 June 2019
The beginning of summer is here! Multiple homes in the $300k-$400k price range were sold this month, as well as an equal number of homes over $1 million. Average days on market was 72.