The Avondale Market Update
The Avondale Market Update
A month by month look at the housing trends in Avondale.
July 2021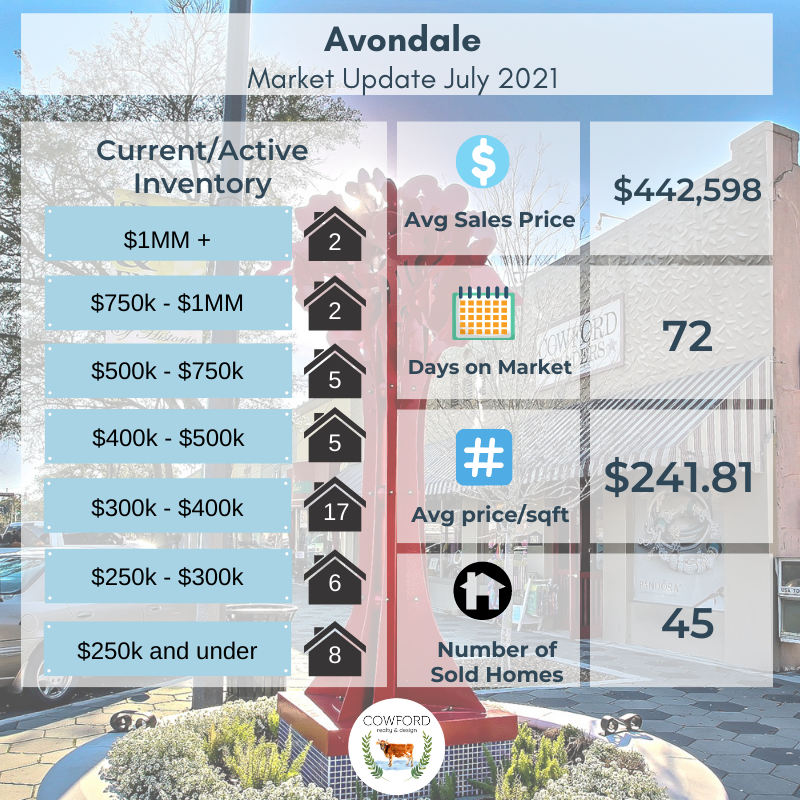 June 2021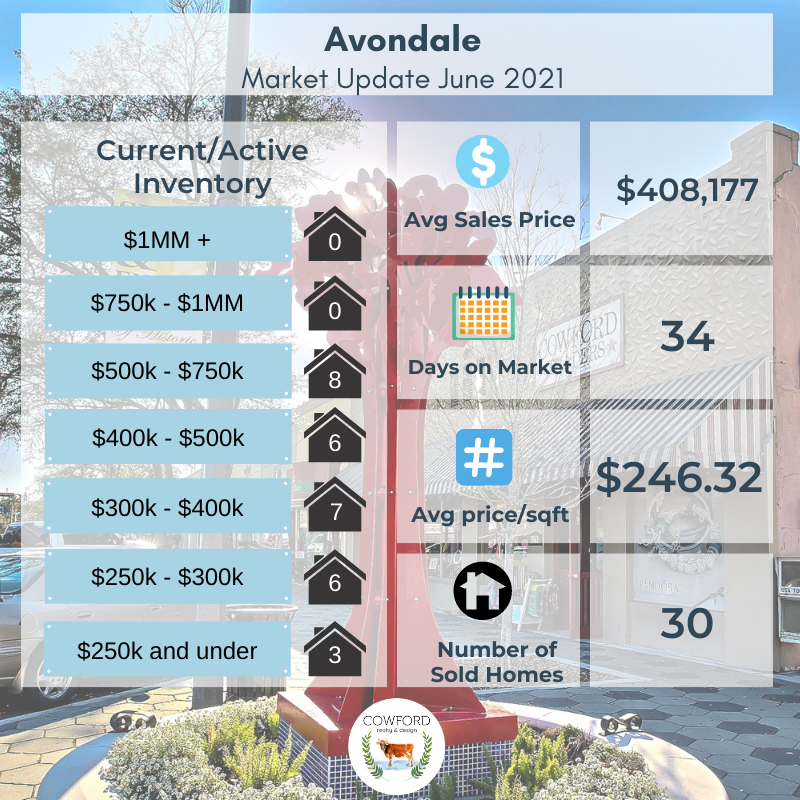 May 2021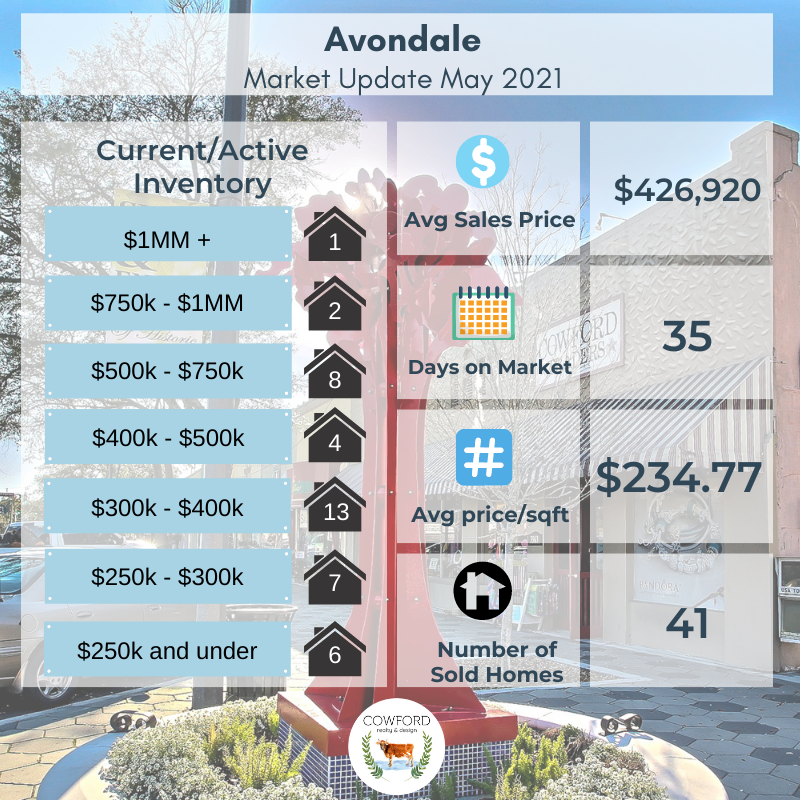 April 2021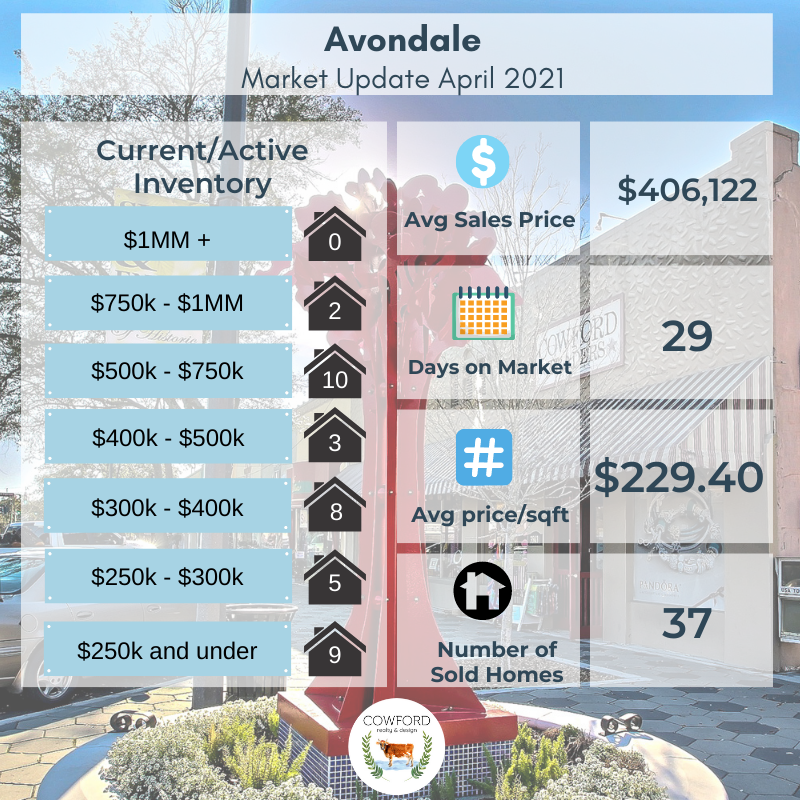 March 2021
February 2021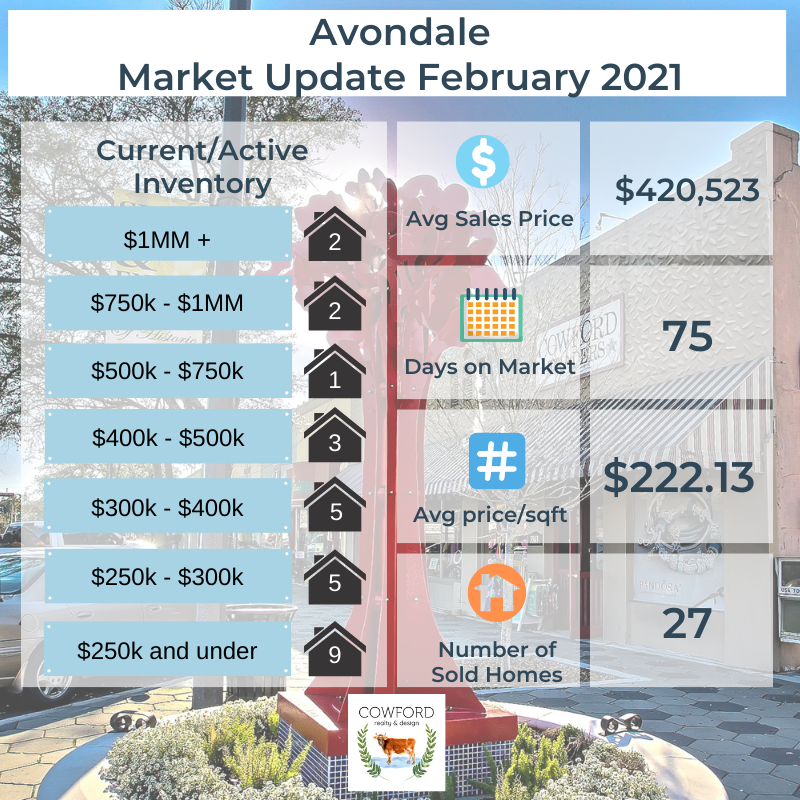 January 2021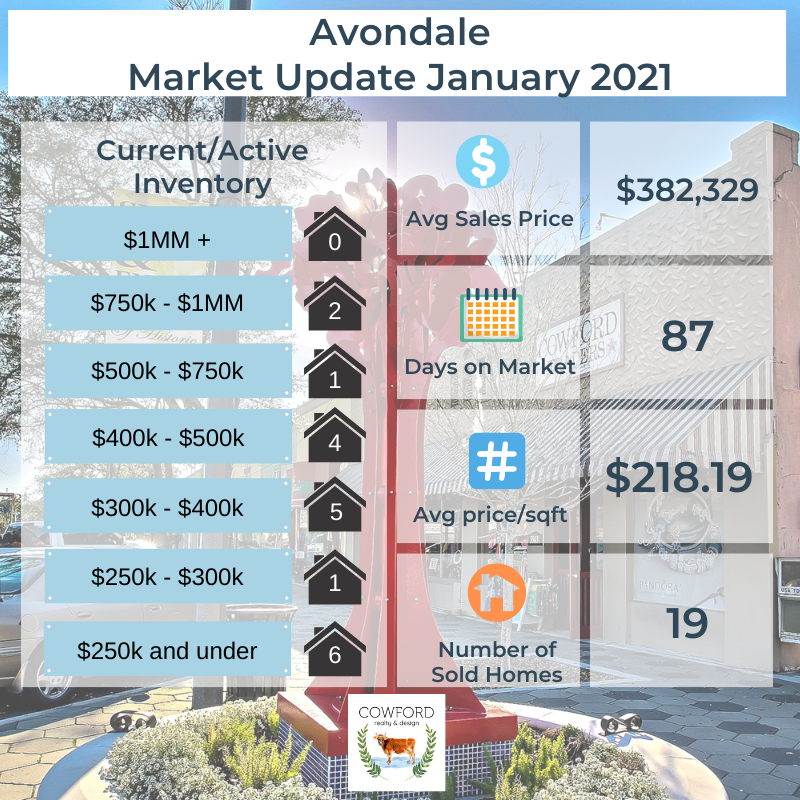 December 2020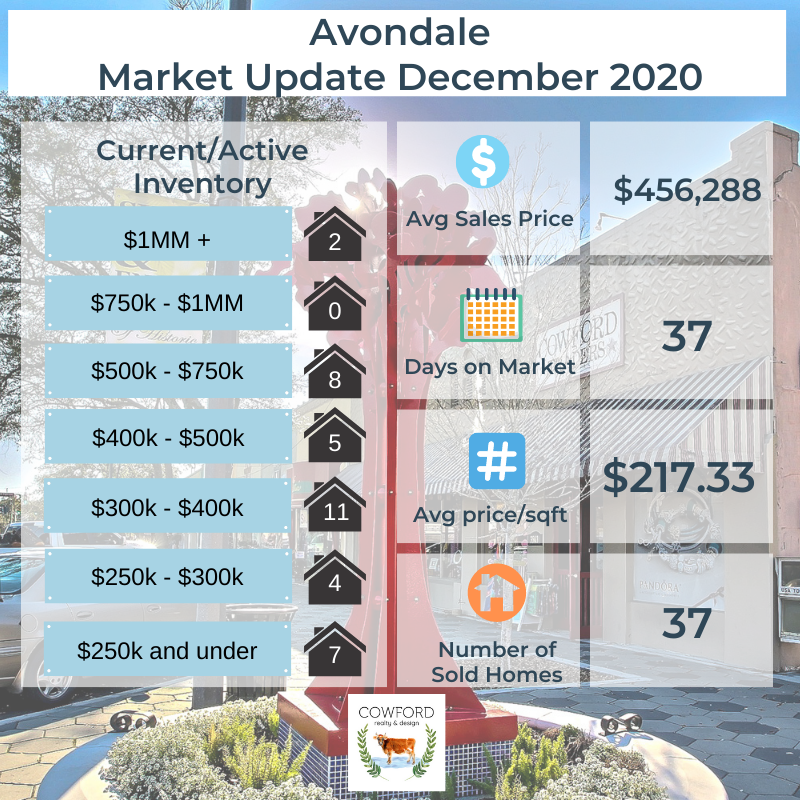 November 2020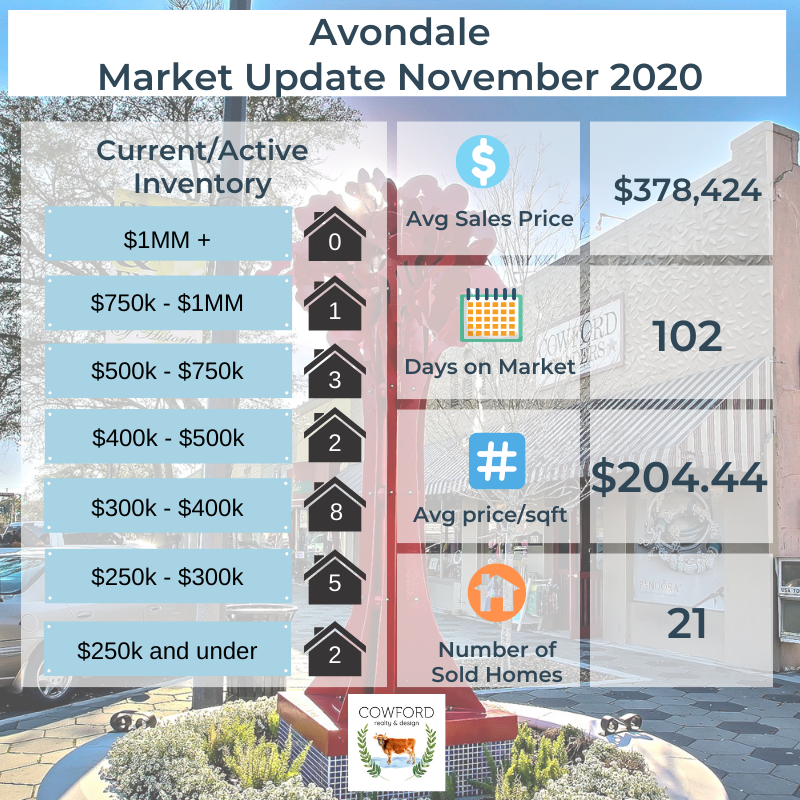 October 2020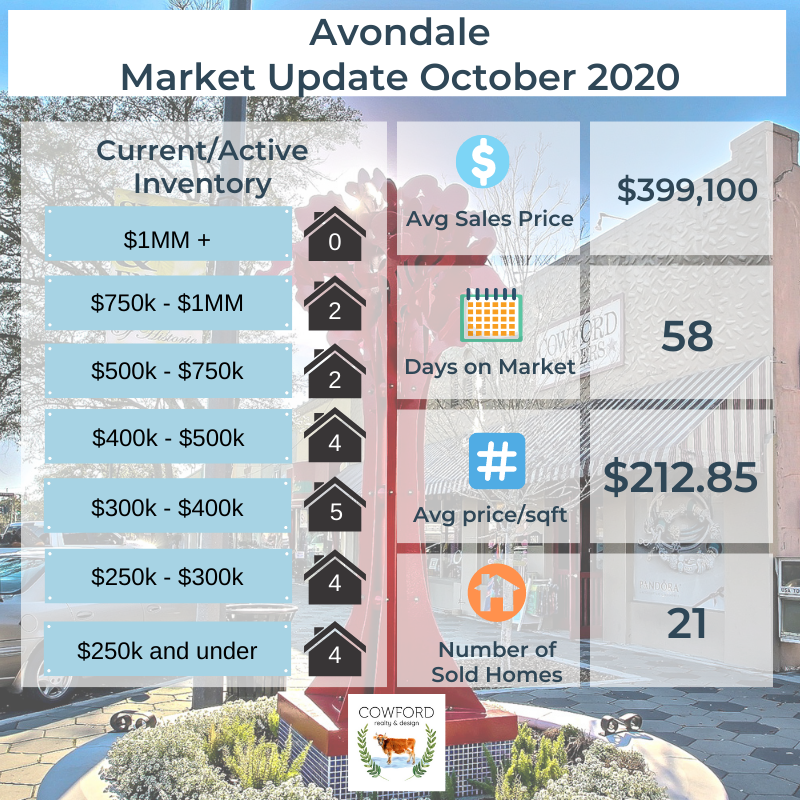 September 2020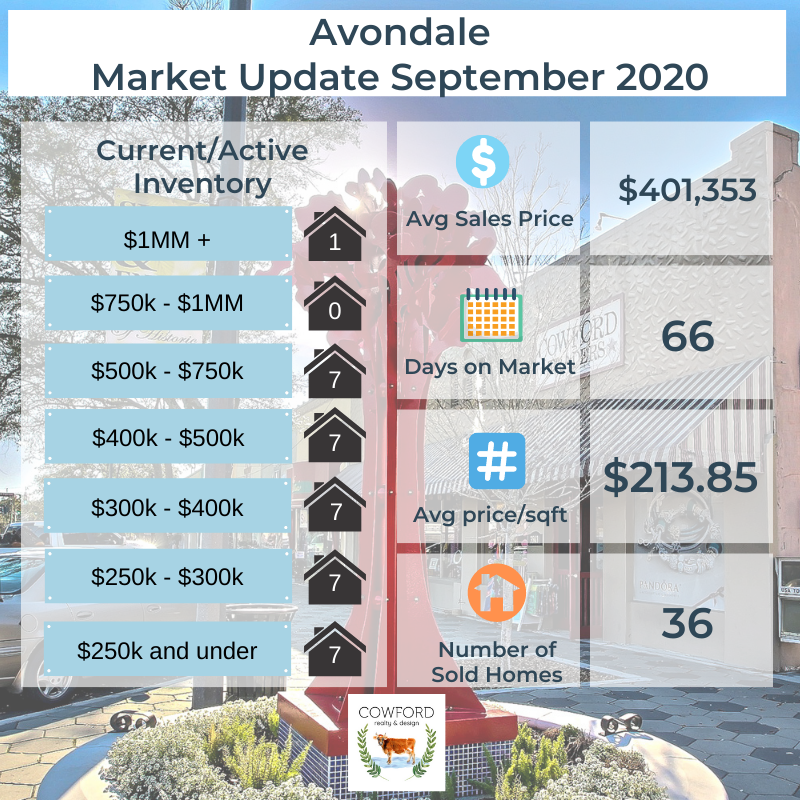 August 2020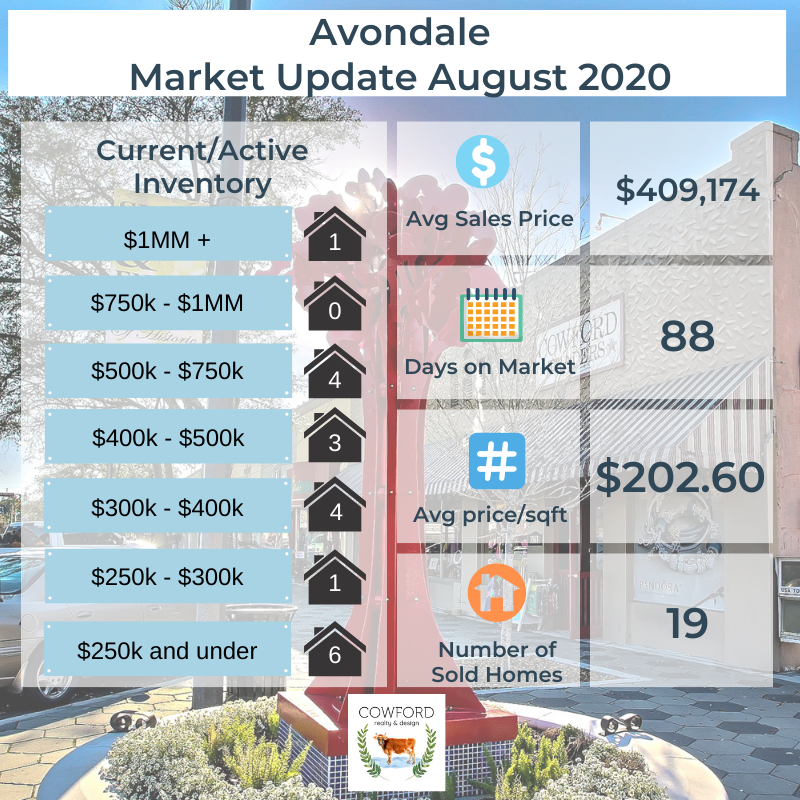 July 2020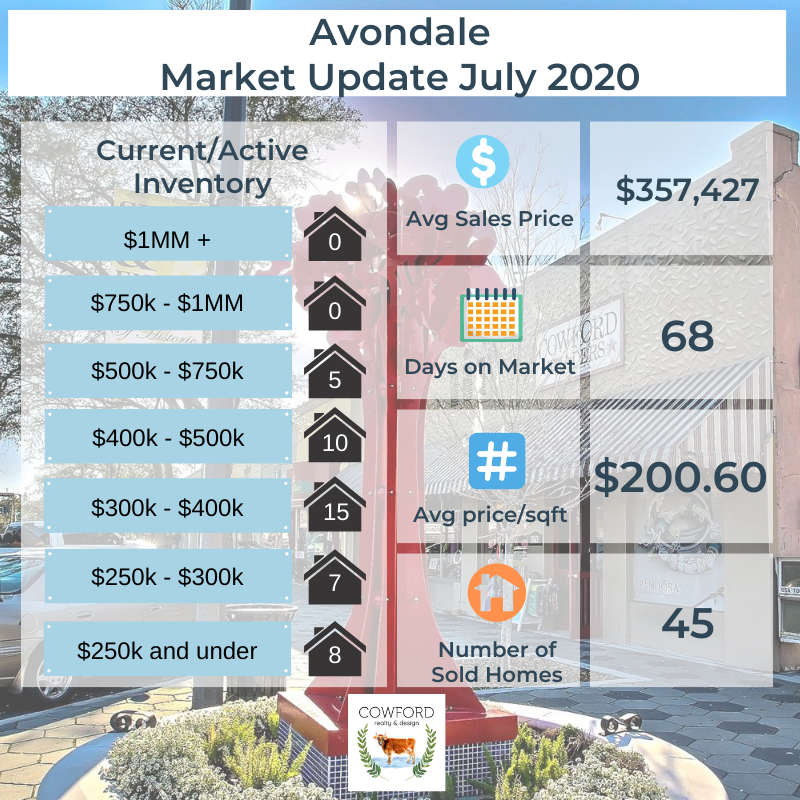 June 2020
May 2020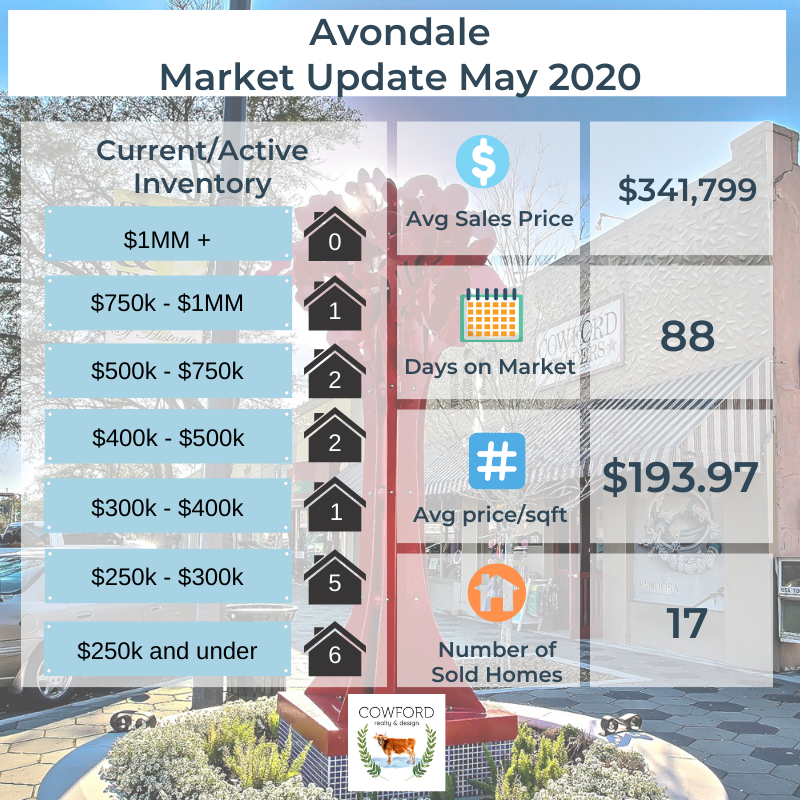 April 2020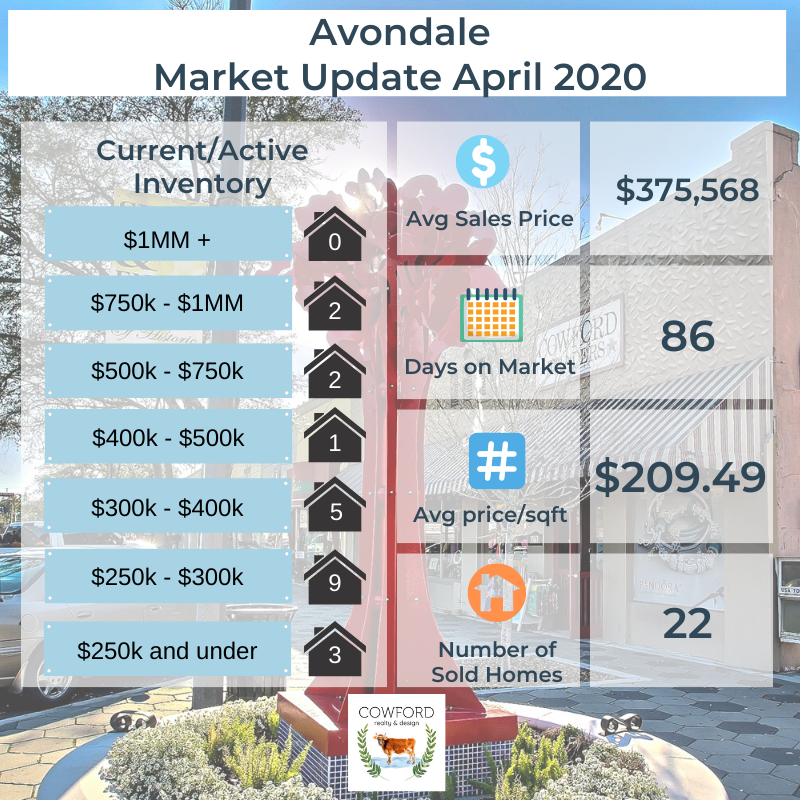 March 2020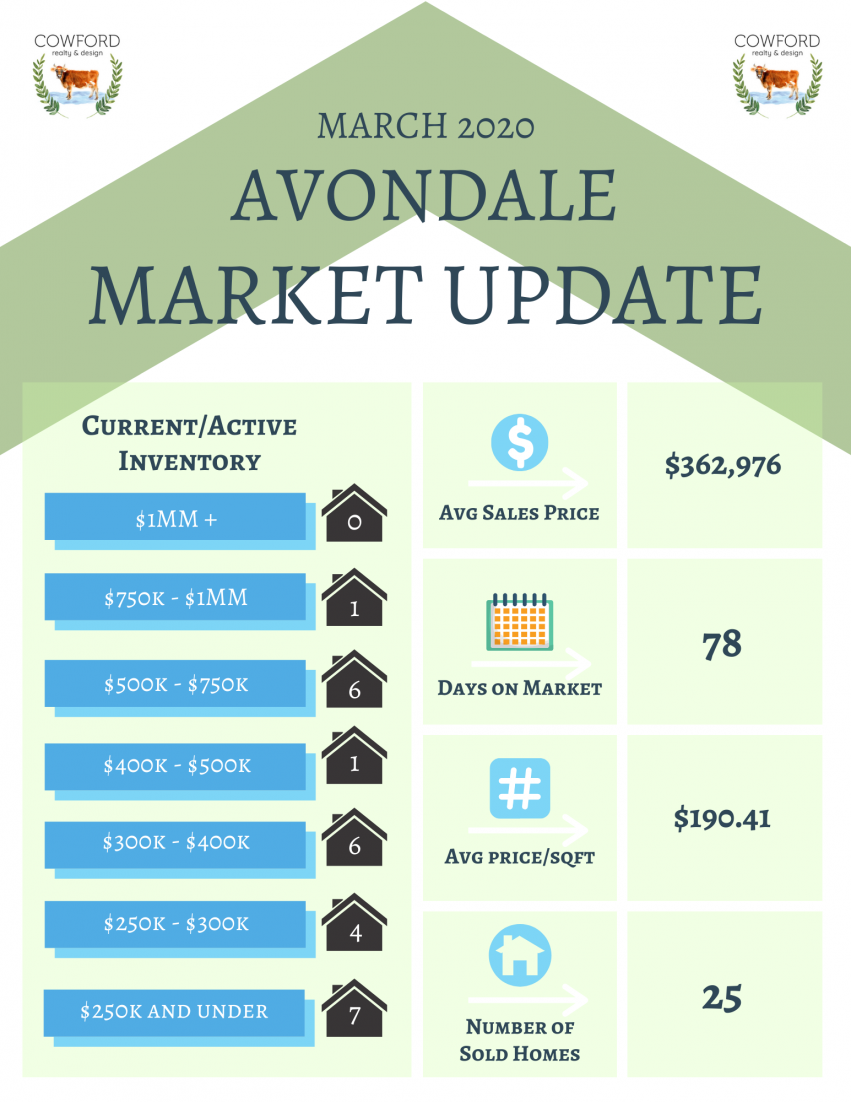 February 2020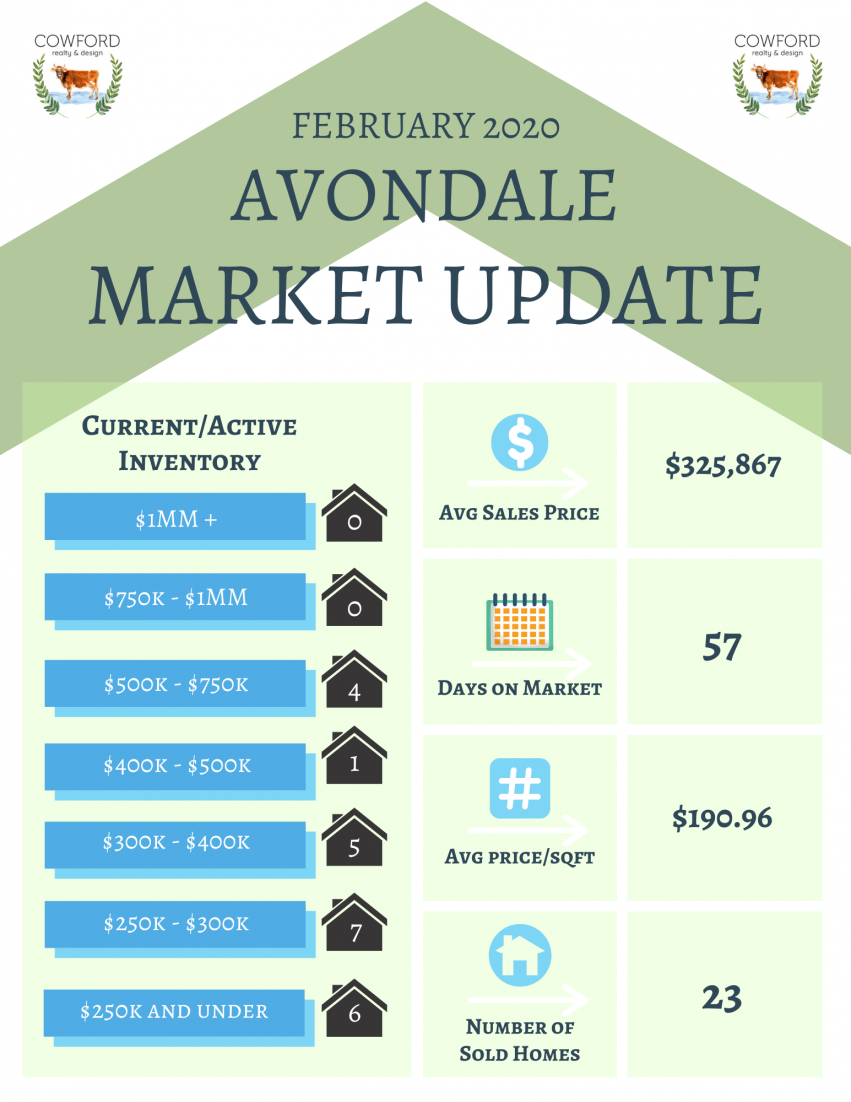 January 2020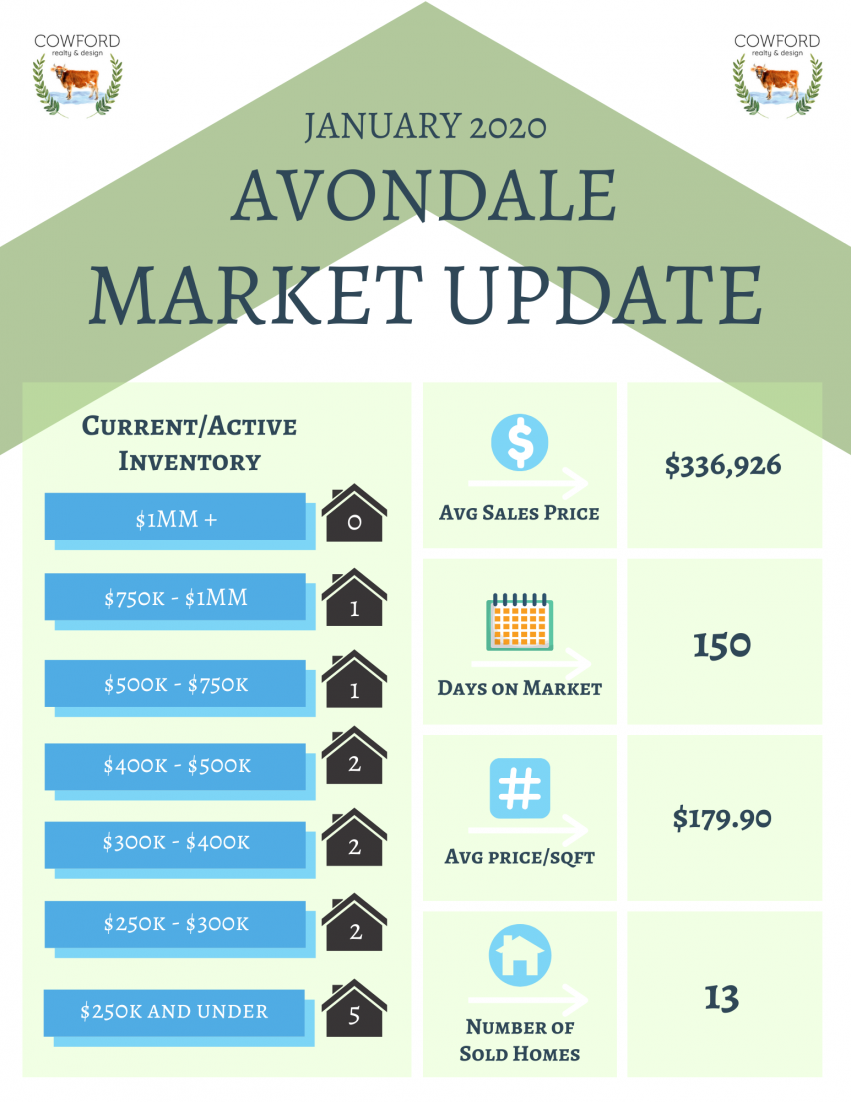 December 2019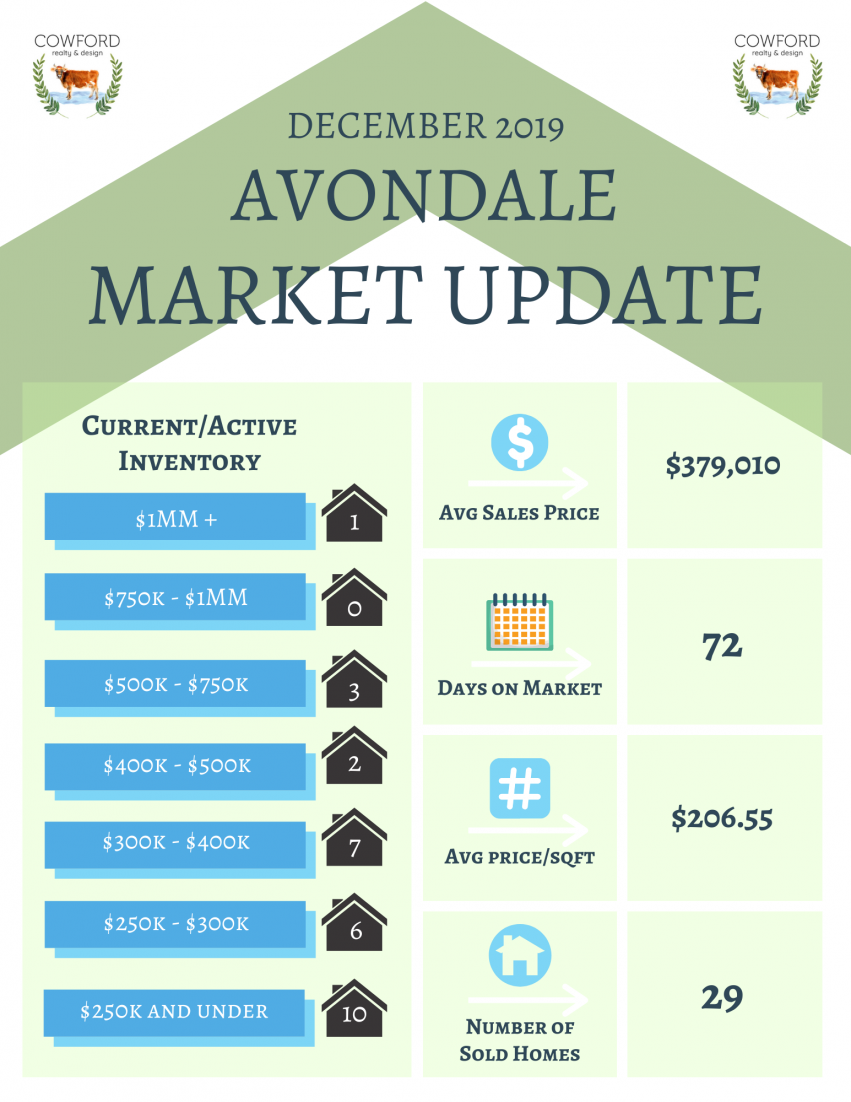 November 2019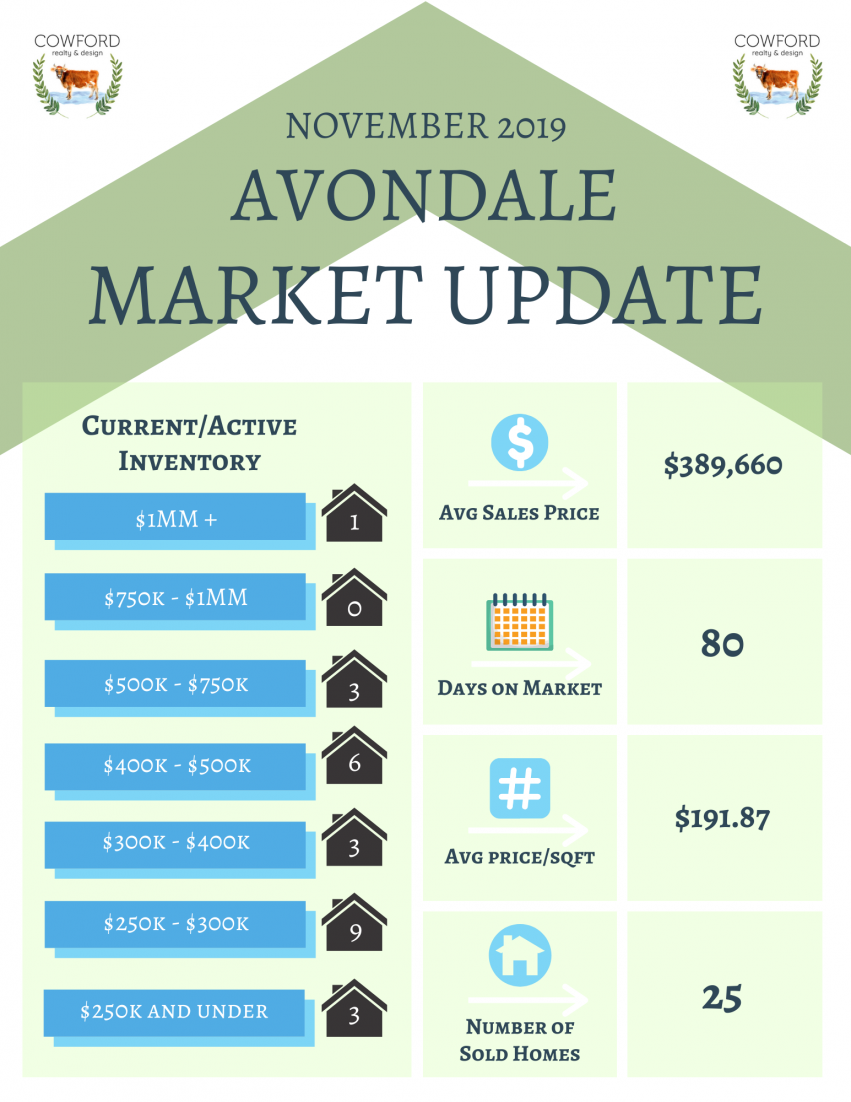 October 2019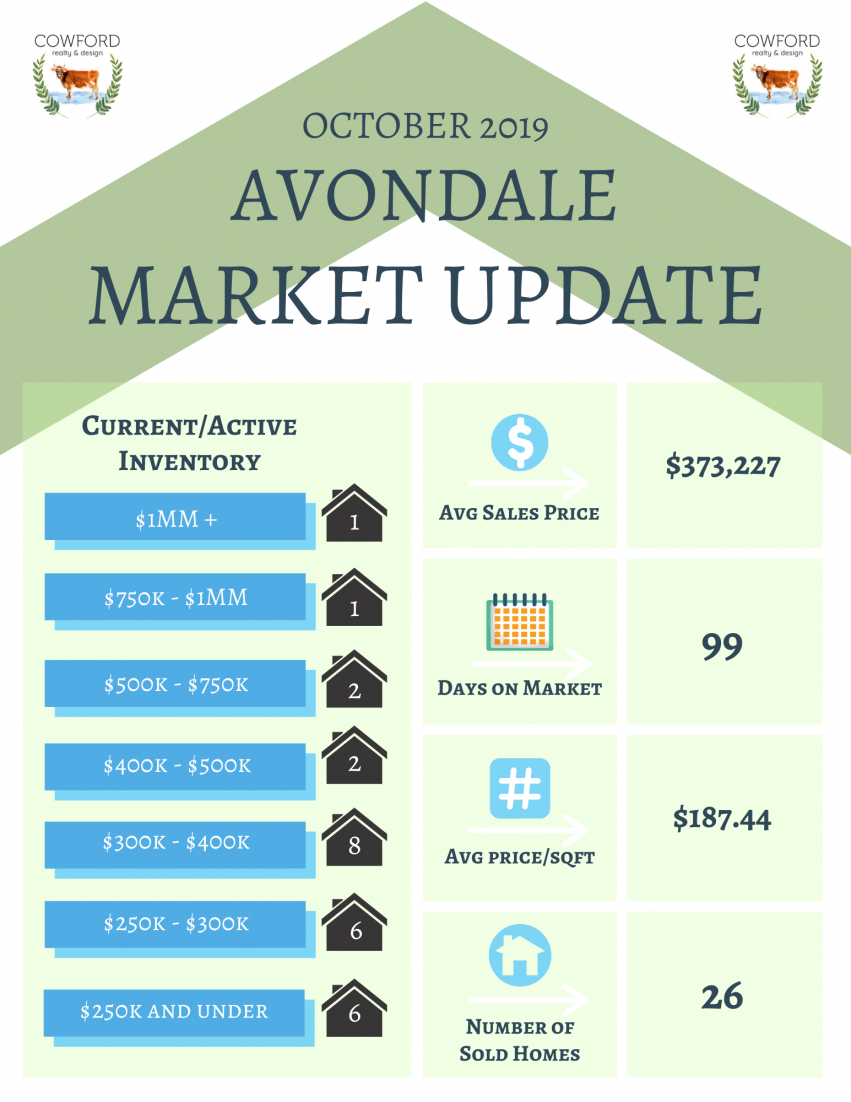 September 2019
As we work our way to the holiday season, Avondale saw a slight cooling, with17 homes sold compared to 20 in August. Although days on market were 104, it is still the case that if a home is priced well, in decent condition and in the "bread and butter" price point, most homes are going under contract very quickly.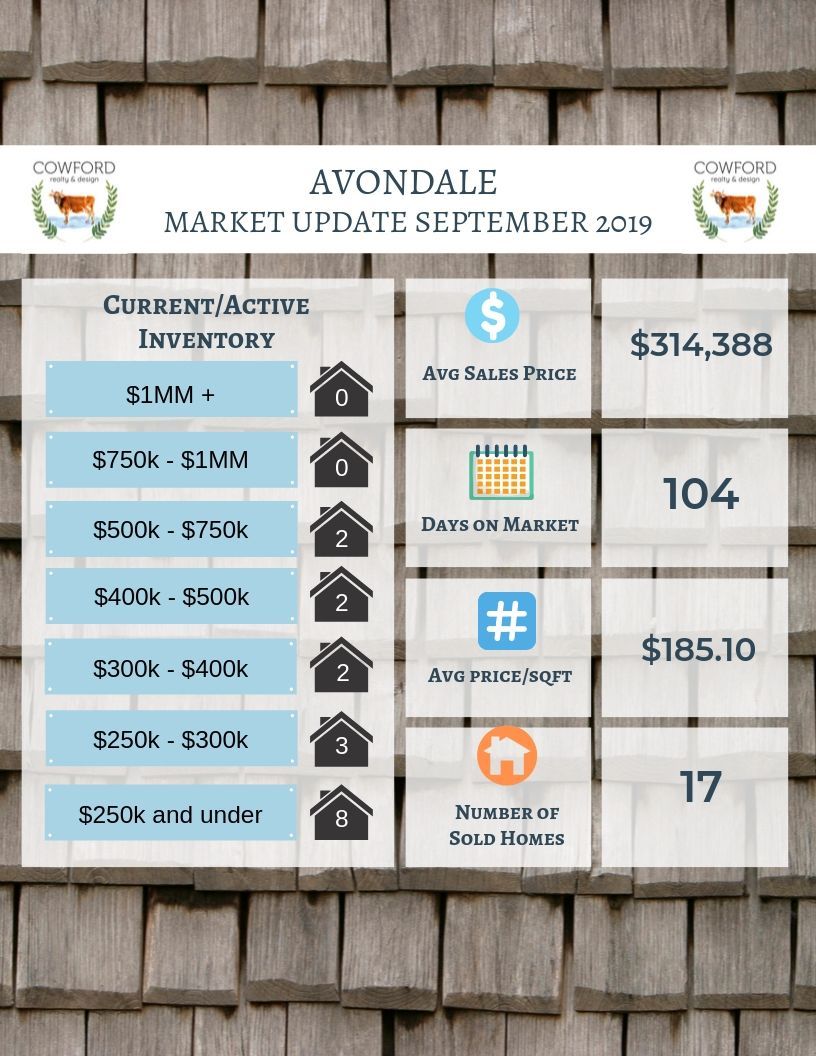 August 2019
Lots of activity this month in one of America's most walkable neighborhoods! The average sales price this month is down some from last month to $368k - still a very healthy average. Days on market is almost 3 months, but remember that homes that are priced well and not well over the average price point are going under contract quickly.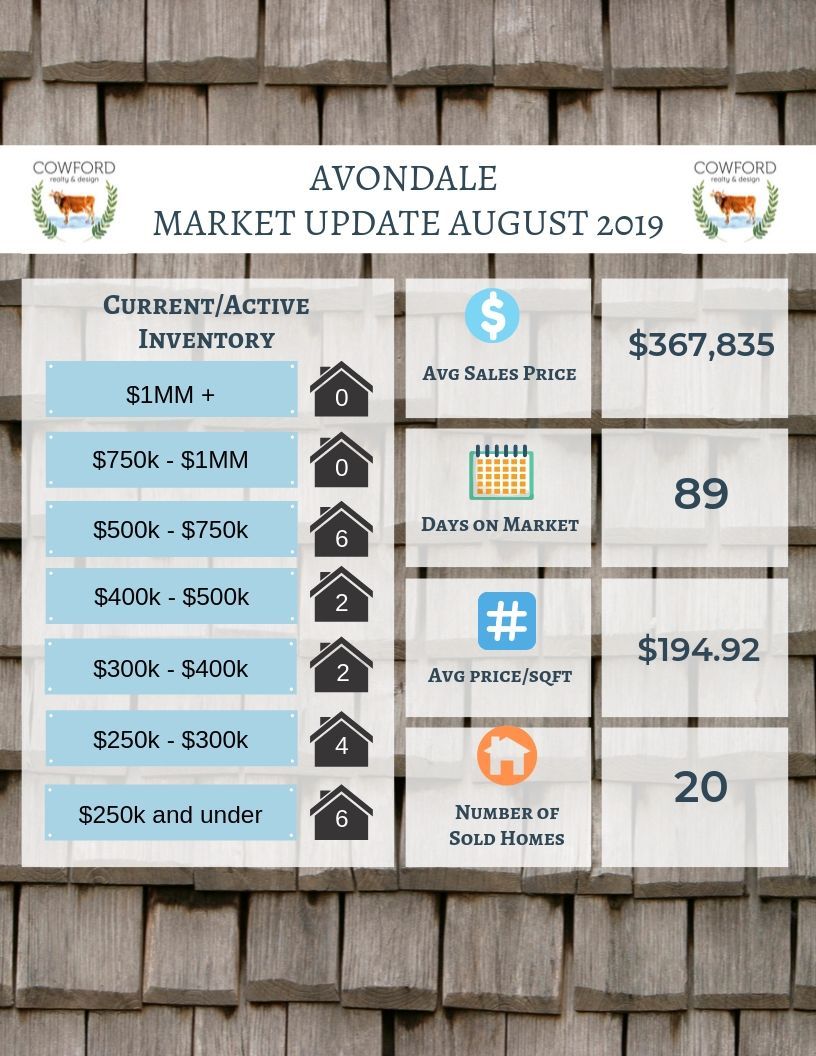 July 2019
No summer slow down here! July was very busy in Avondale, with 27 homes sold.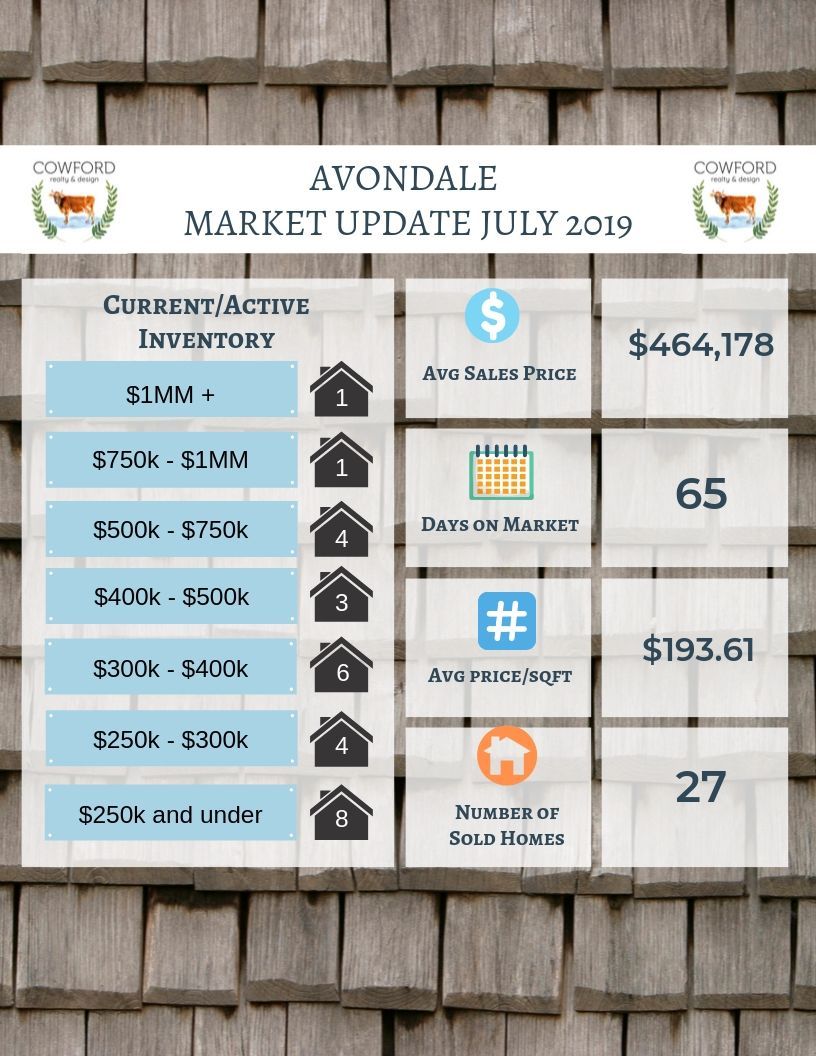 June 2019
With the end of spring here, Avondale experienced a strong June. Inventory is still low, with 4.9 months of inventory in the Riverside/Avondale/Ortega area. Anything less than 6 months makes it a sellers market. Historically low interest rates make this a busy home-buying year.