Family Friendly for the Holidays
Family Friendly for the Holidays
This holiday season is extra challenging, and talk about a year that we're all ready to close out! So, what do we all do with the kiddos when we're trying to keep our distance? We have some ideas for you to get the whole family out of the house but still keeping with some social distancing. Check out these options to help get your crew out of the house, and into the spirit.
Deck the Chairs at the Beach
---
Deck the Chairs is a fully outdoor event that runs from now into January and is a great way to get your family outside to the beach, even in the offseason! The main event of this celebration is the 40 uniquely decorated lifeguard chairs, but there's more than just that. There are loads of lights, games, and carnival rides for the kiddos to enjoy, just in time to celebrate. Now in its seventh year, it's easy to see why Deck the Chairs has been so very popular. So head to the Seawalk Pavilion at the beach to see all the fun that has the chairs back again.
Exhibit Lights on 5:00 PM – 1:00 AM Every Night November 21 through January 1. Deck Together Holiday Light Show at 6 PM, 7 PM, 8 PM and 9 PM Every Weekend | Wheelchair Accessible & Pet Friendly | All Activities Subject to Change and May Be Effected by Inclement Weather.
Jax Illuminations
---
If you want all the spirit of Christmas without any of the contact, Jax Illuminations is the spot for you. A full mile of holiday lights await and it's a simple drive-through to see a million lights from the comfort of your own car. The fun is at 3800 St John's Bluff Rd and you just need to know how to dim your headlights and have a maximum vehicle height of seven feet. Then you tune your radio to 98.5 FM and enjoy the drive of incredible lights! Tickets are available at the event or you can pre-purchase them at jaxilluminations.com for a fully contactless experience. The Jax Illuminations light show is open now through Jan 2nd, but get there while you still can!
Nov 19, 2020 – Jan 2, 2021
Sun – Thur 6:00 – 9:30 pm
Fri & Sat 6:00 – 10:30 pm
In the event of rain or high wind please check the website, Facebook or call (904) 316-5673 to confirm show status.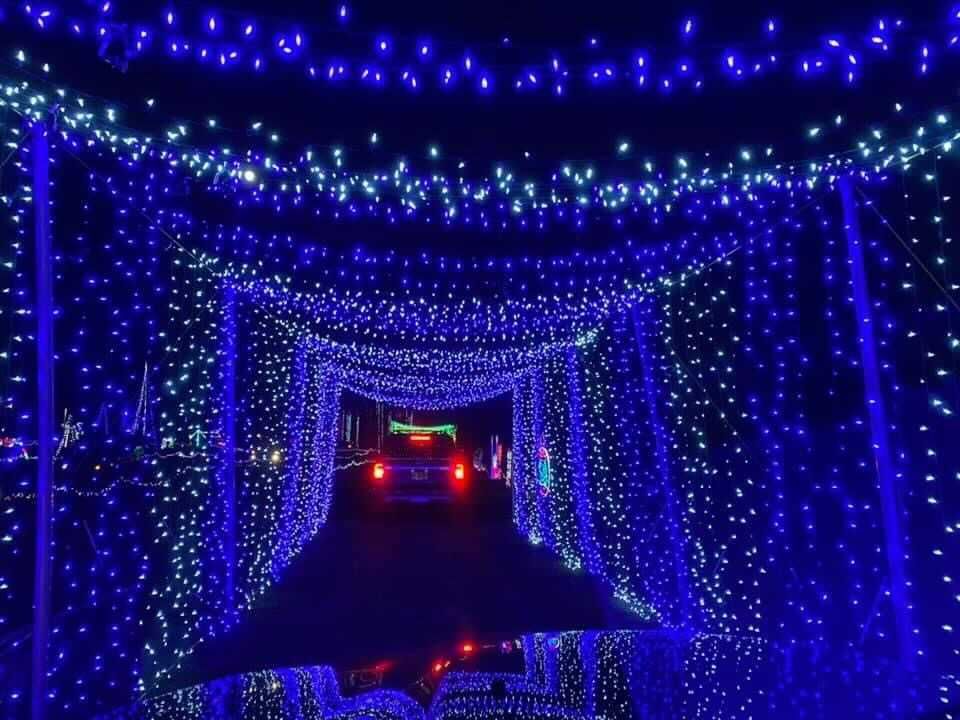 Congaree and Penn
---
Cool animals, amazing food, and great tours are all growing at Congaree and Penn, a Florida farm that focuses on agriculture and community. Open Wednesdays through Sundays, Congaree and Penn has plenty of options for a beautiful look at how agriculture goes from the farm to the table.
First the farm. You can schedule a "Goat Greet" that is sure to have the kids excited. They (and you too, don't get jealous) will get to play with, pet, and even feed the goats. They're adorable and fun as well as sure to get your kids excited too! You can also enjoy a broader look at the farm with the "private sunset cruises". One of the farm tractors will take you on a tour of the beautiful area from a private wagon where you can enjoy a farm made beverage as you watch the sun set on a day's work.
Now for the food part! Congaree and Penn has three dining options, one of which will have a perfect spot for you, no matter the size of your family or the spatial requirements. The Taproom is inside and a reservation is highly recommended, as seats can fill up quickly. If indoors is a little too close for comfort right now then The Patio may be more your speed. It's all the comfort of the taproom without having to worry about being indoors. Reservations are still suggested, as spaces fill up quickly and only a few seats are for walk-in guests. Lastly, if you'd like more space, or just love the outdoors, you can also take food as a picnic to enjoy on the spacious 330-acre farm. Now that's socially distancing in style.
Wednesday - Sunday
11:00 am - 10:00 pm
Go Tuk n' Holiday Lights Tour
---
This new addition to Jacksonville will give you a chance to see the lights around town, and no one has to miss out because they're driving! Go Tuk n' has a variety of different tours they offer, but one that's going on now will take you around to see the lights in Downtown, Avondale, Riverside, and Springfield. It's a great way to see how people are celebrating this strange 2020 Christmas and all of a sudden we won't all feel so far apart.
Go Tuk n' also has other tours, such as the December 20th Luminaria tour. This is a special, one night only, tour connected with the Riverside Avondale Preservation as well as the Garden Club of Jacksonville. The Garden Club will also have lawn games and small bites on the front lawn. Inside, in the ballroom, there will also be masks, jewelry, garden tools, Christmas decor, and more!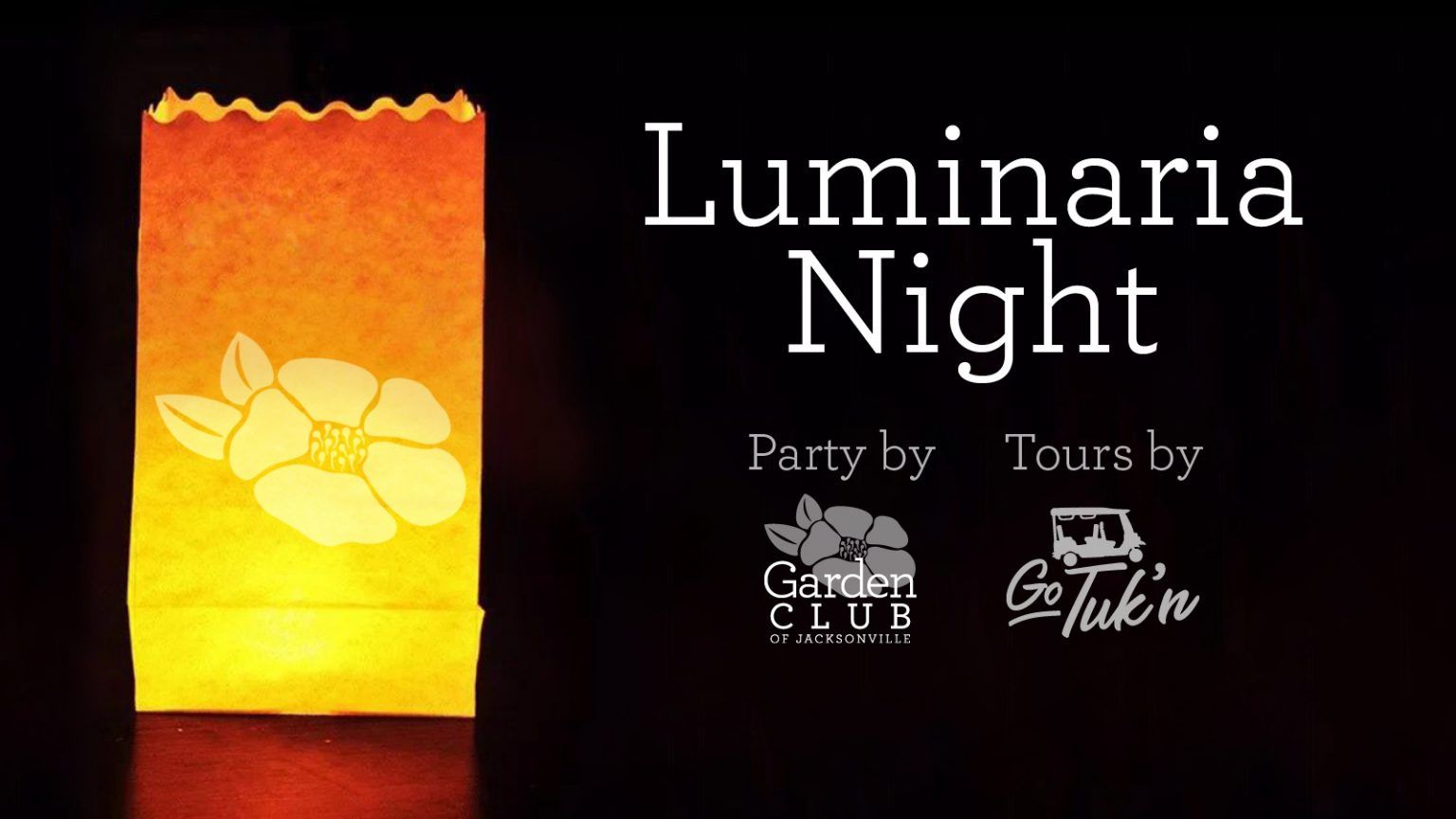 Want to talk to someone directly?
---
Someone who can offer their perspective?
Reach out to us directly at 904-330-4733 or fill out the brief form here and someone will be in touch with you shortly.
Our team is passionate about where we live and would love to help guide you as you learn more about our beautiful city!