The San Marco Market Update
The San Marco Market Update
A month by month look at the housing trends in San Marco.
July 2021
June 2021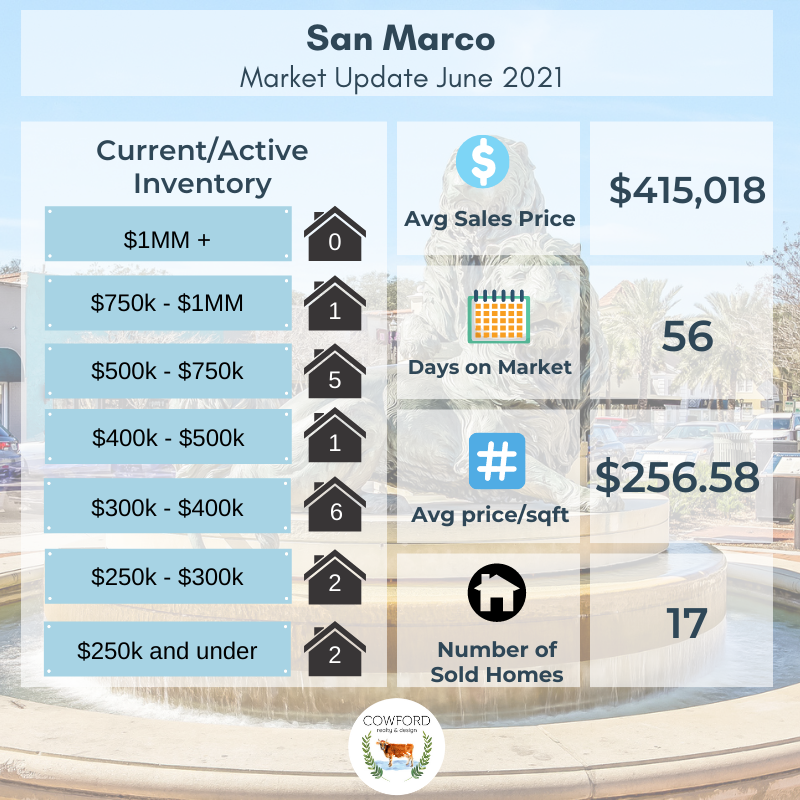 May 2021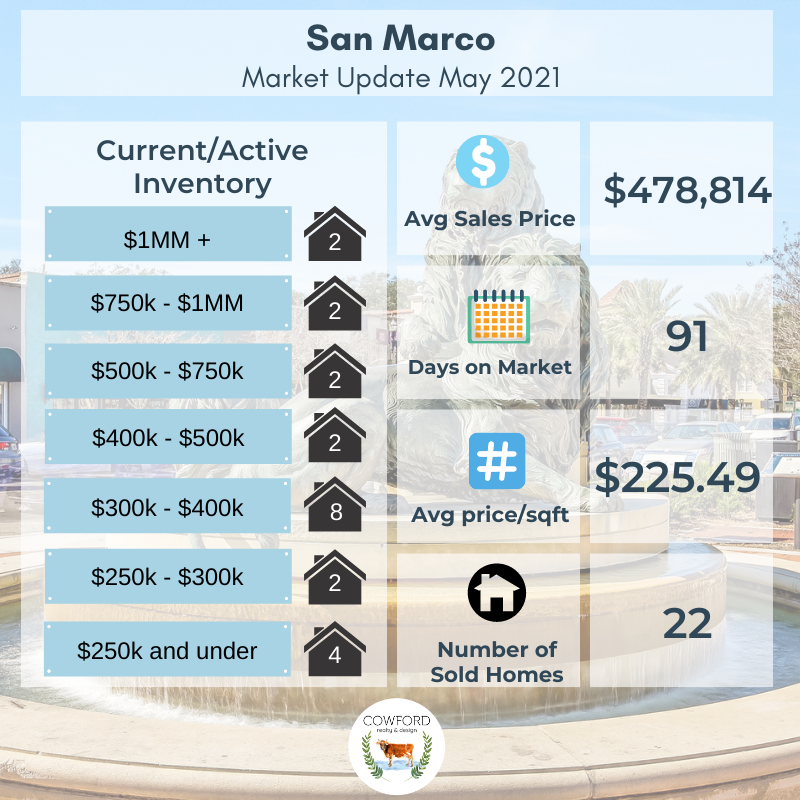 April 2021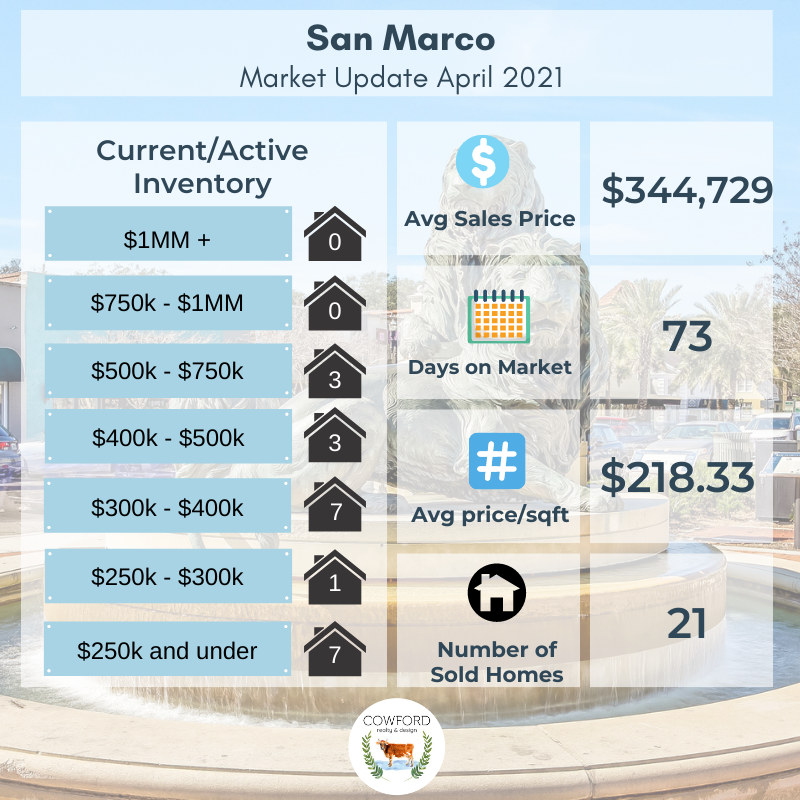 March 2021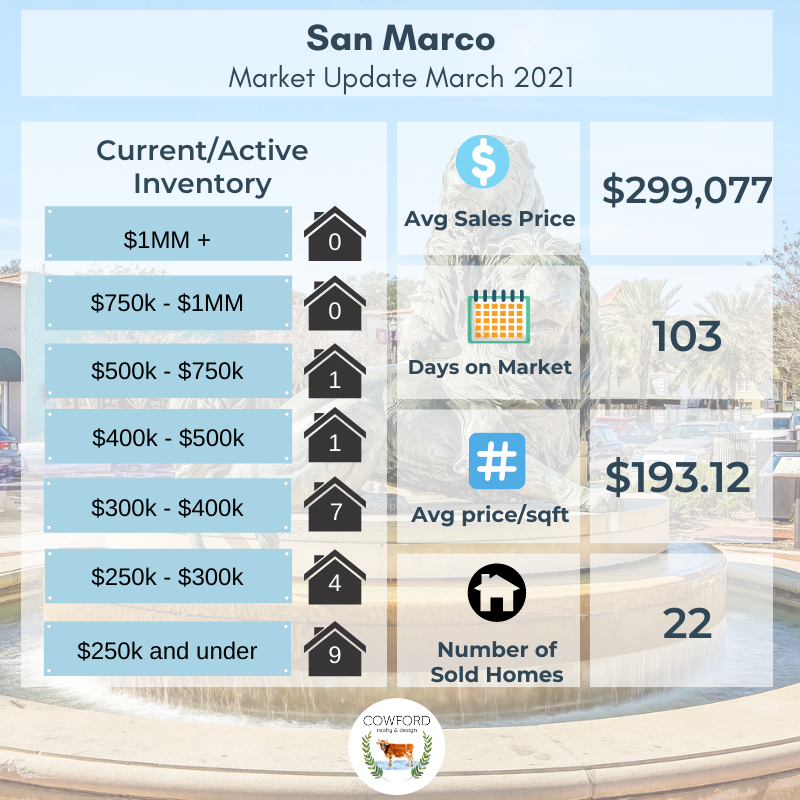 February 2021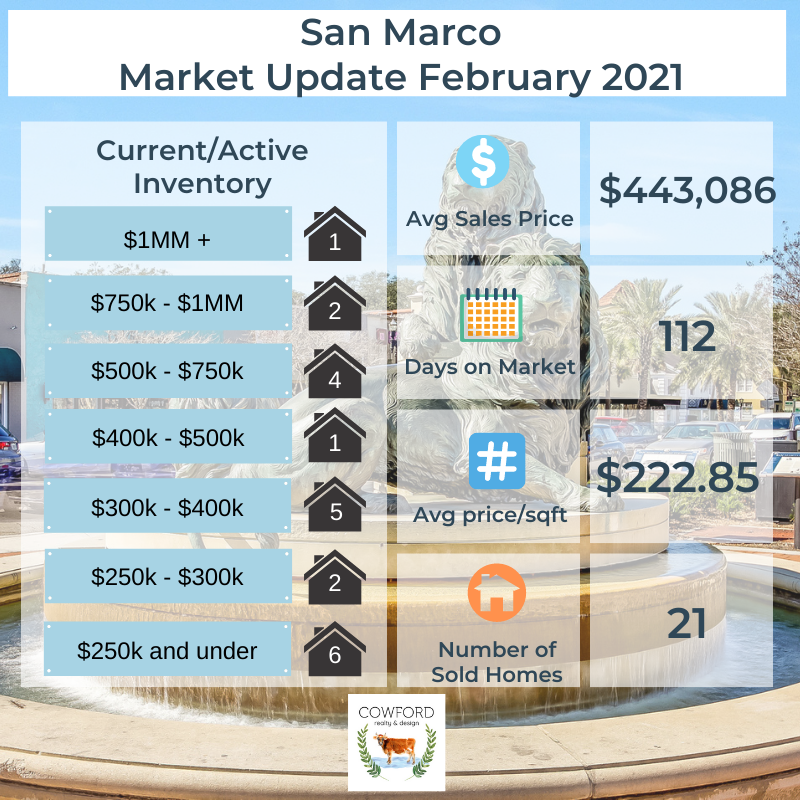 January 2021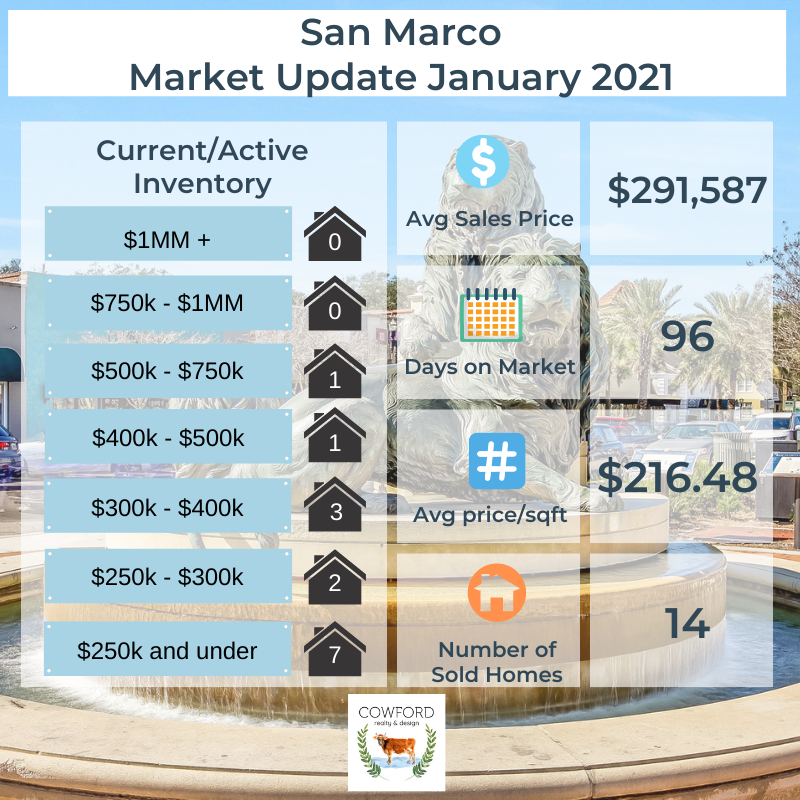 December 2020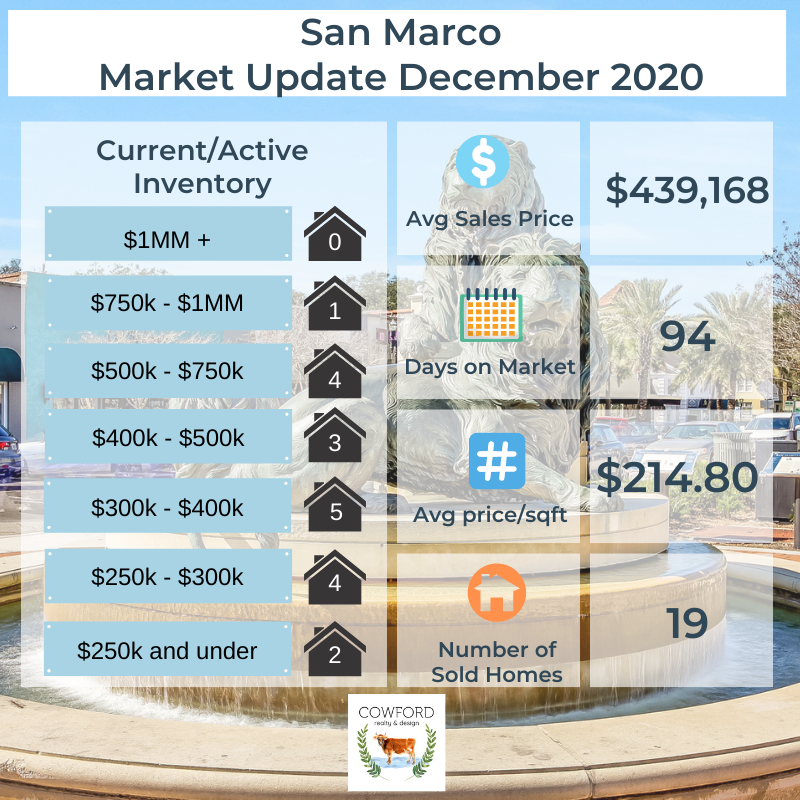 November 2020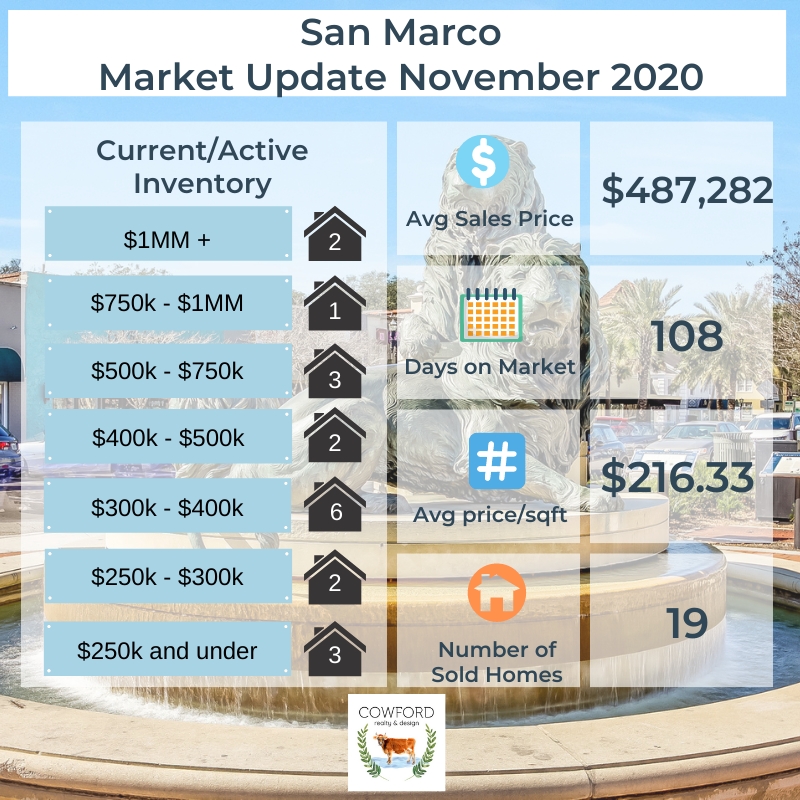 October 2020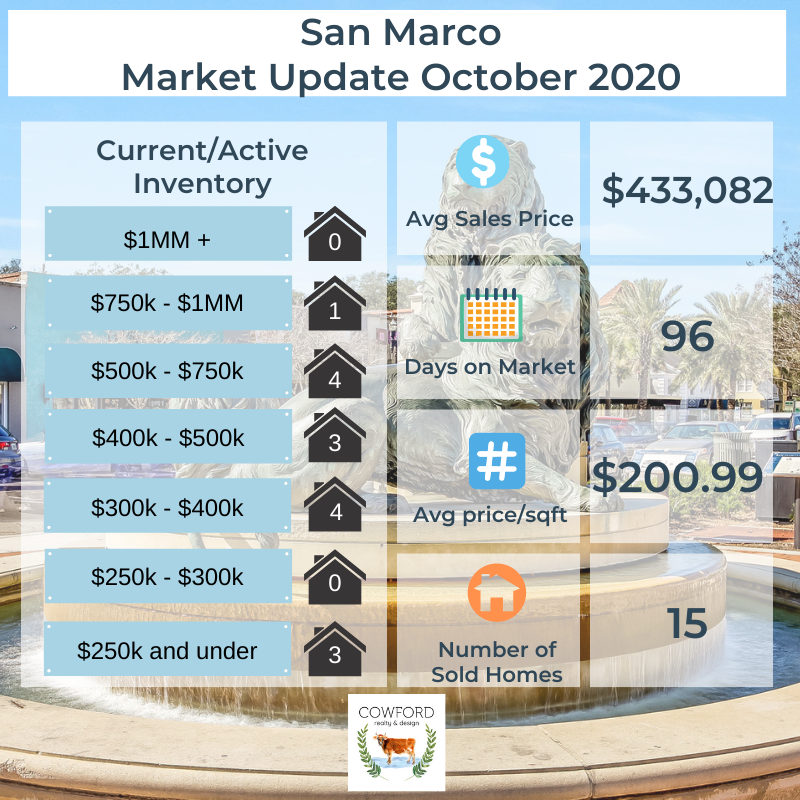 September 2020
August 2020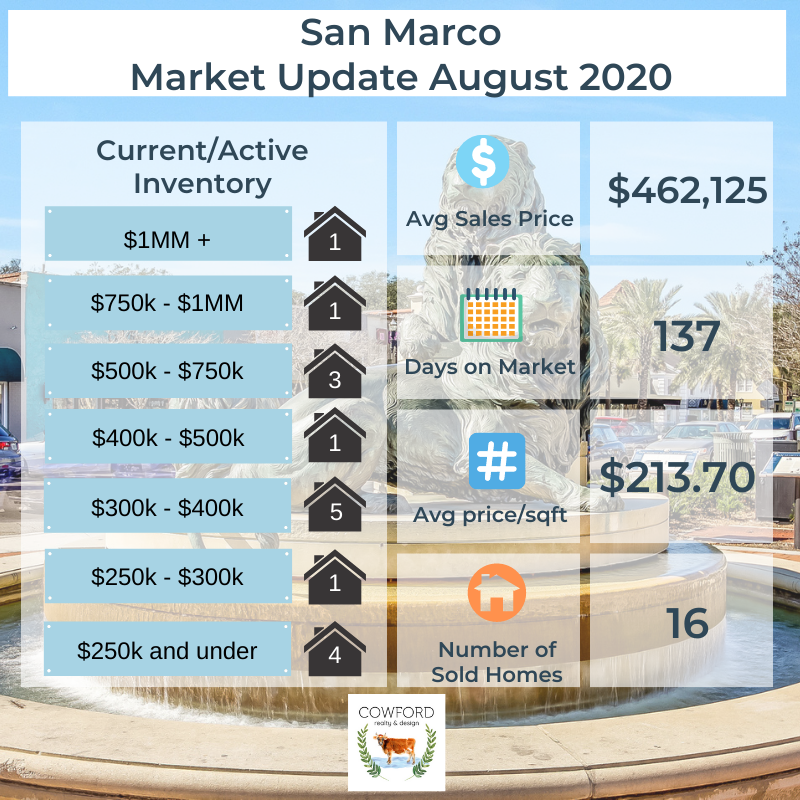 July 2020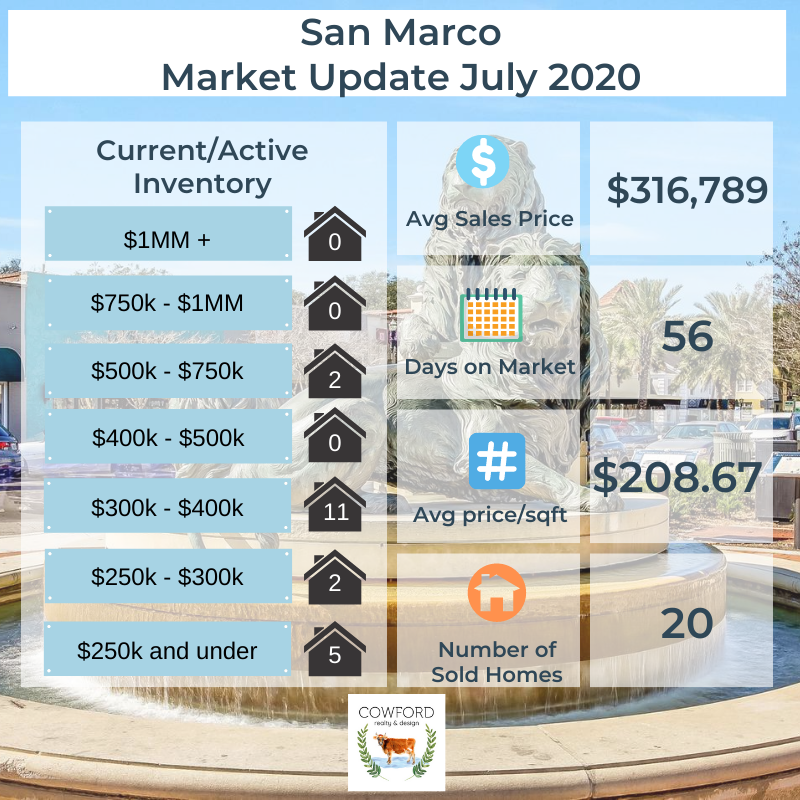 June 2020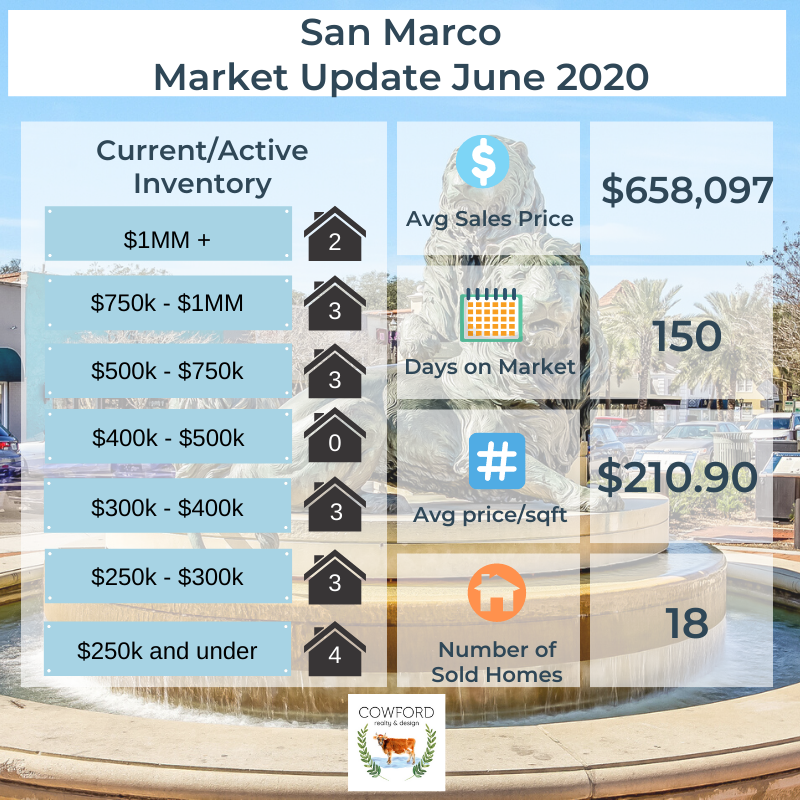 May 2020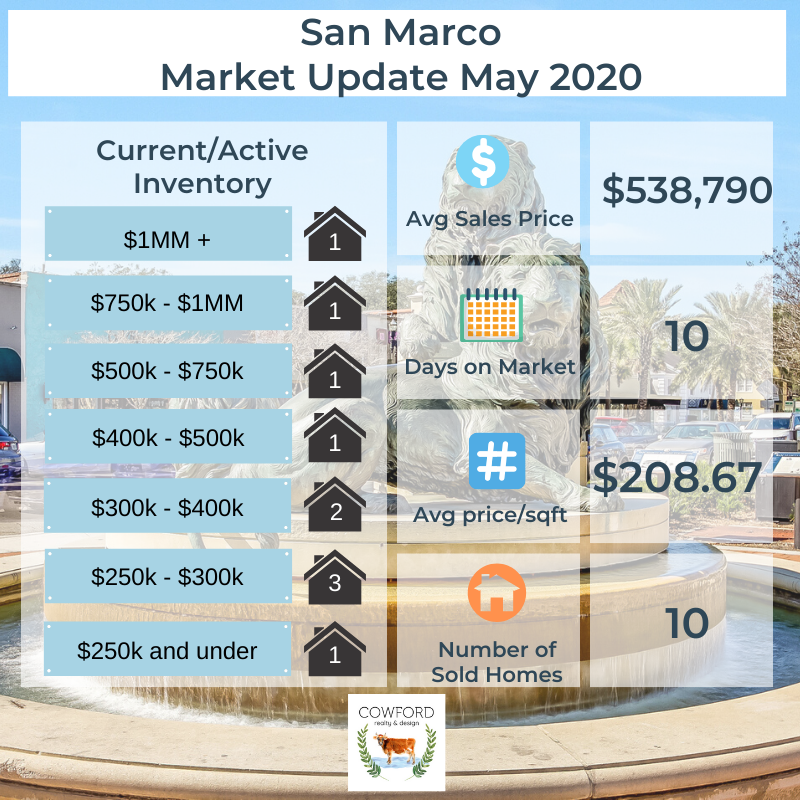 April 2020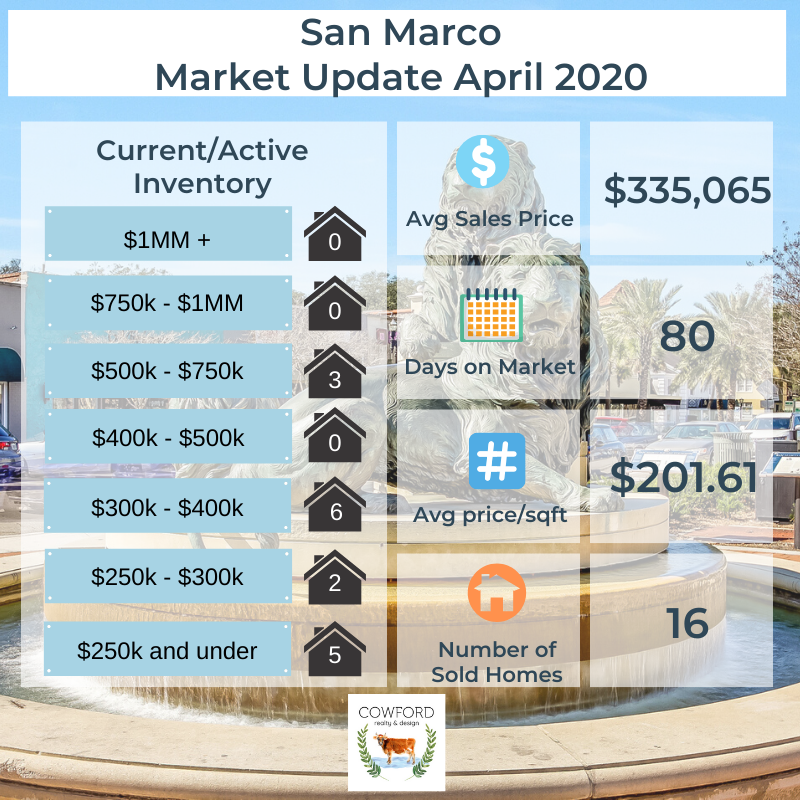 March 2020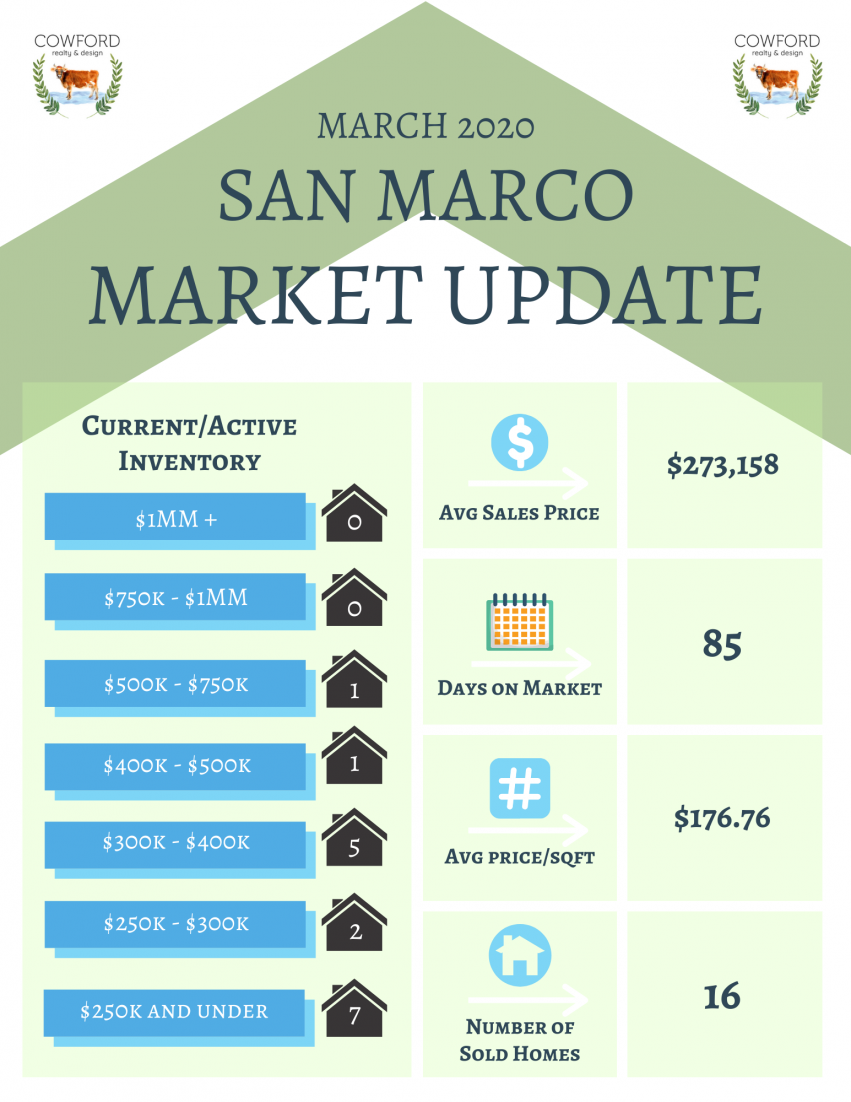 February 2020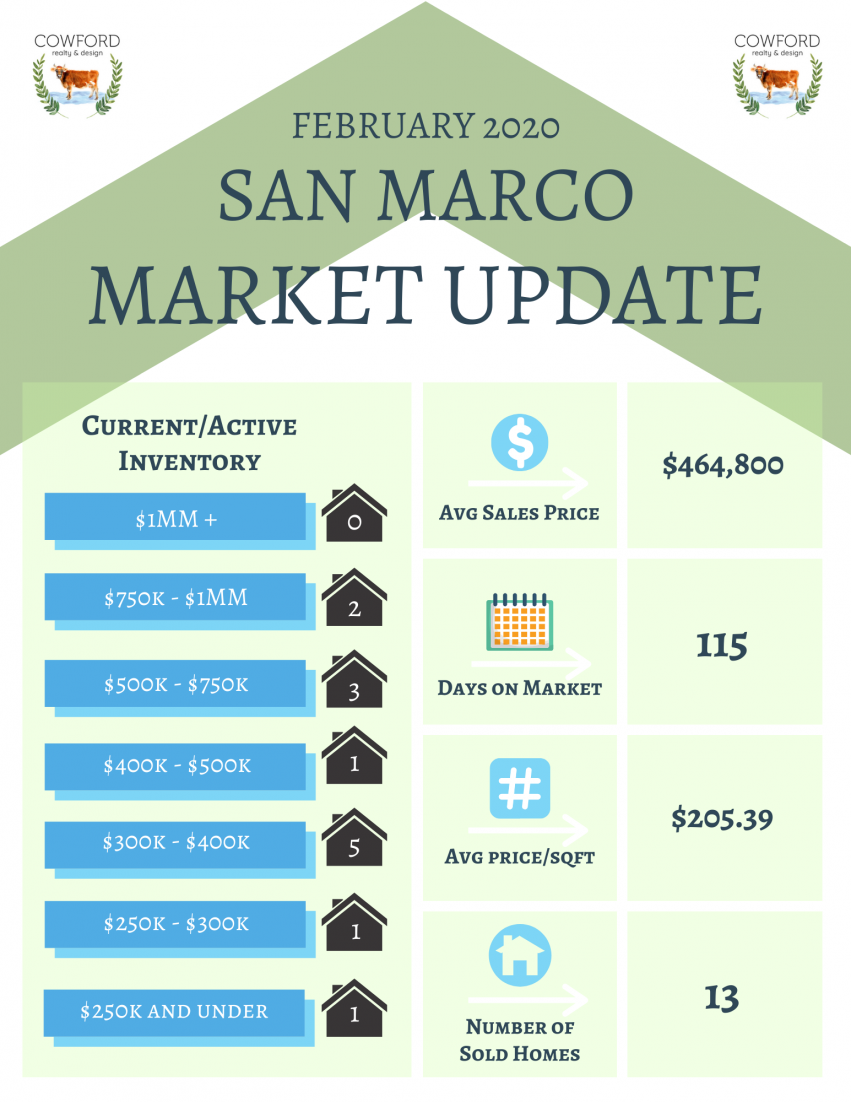 January 2020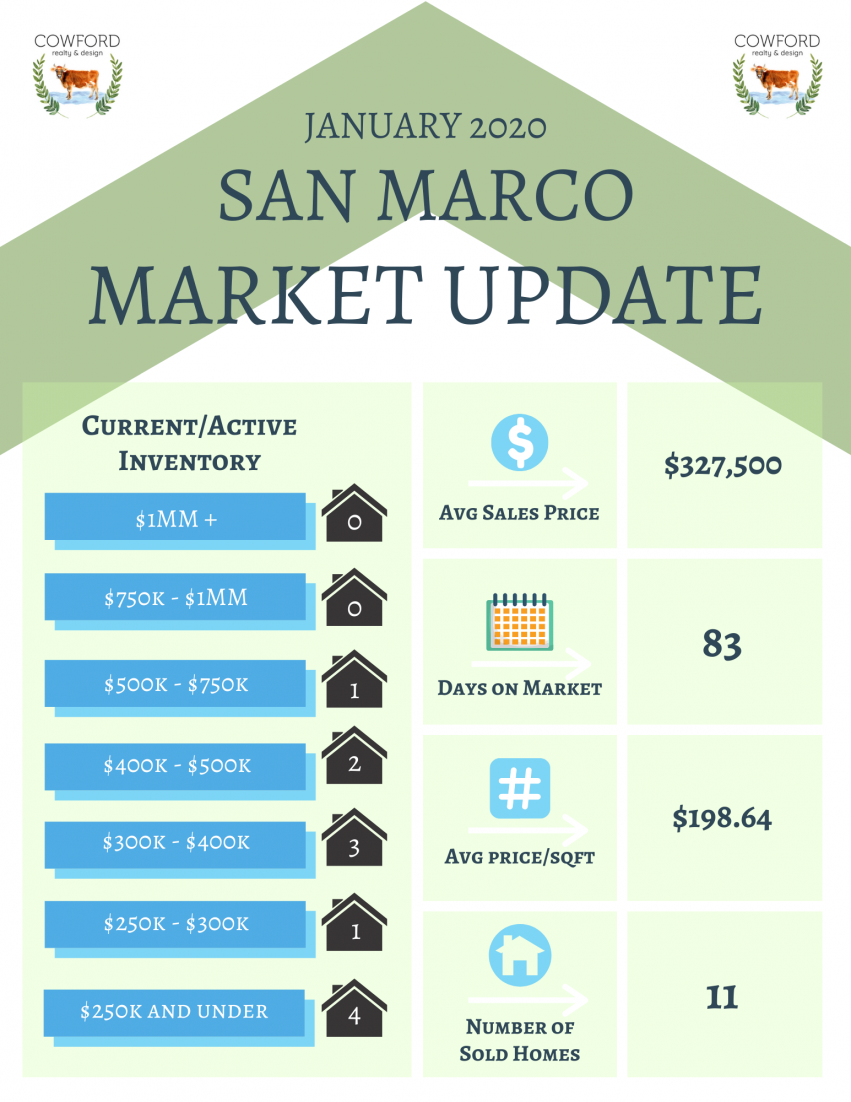 December 2019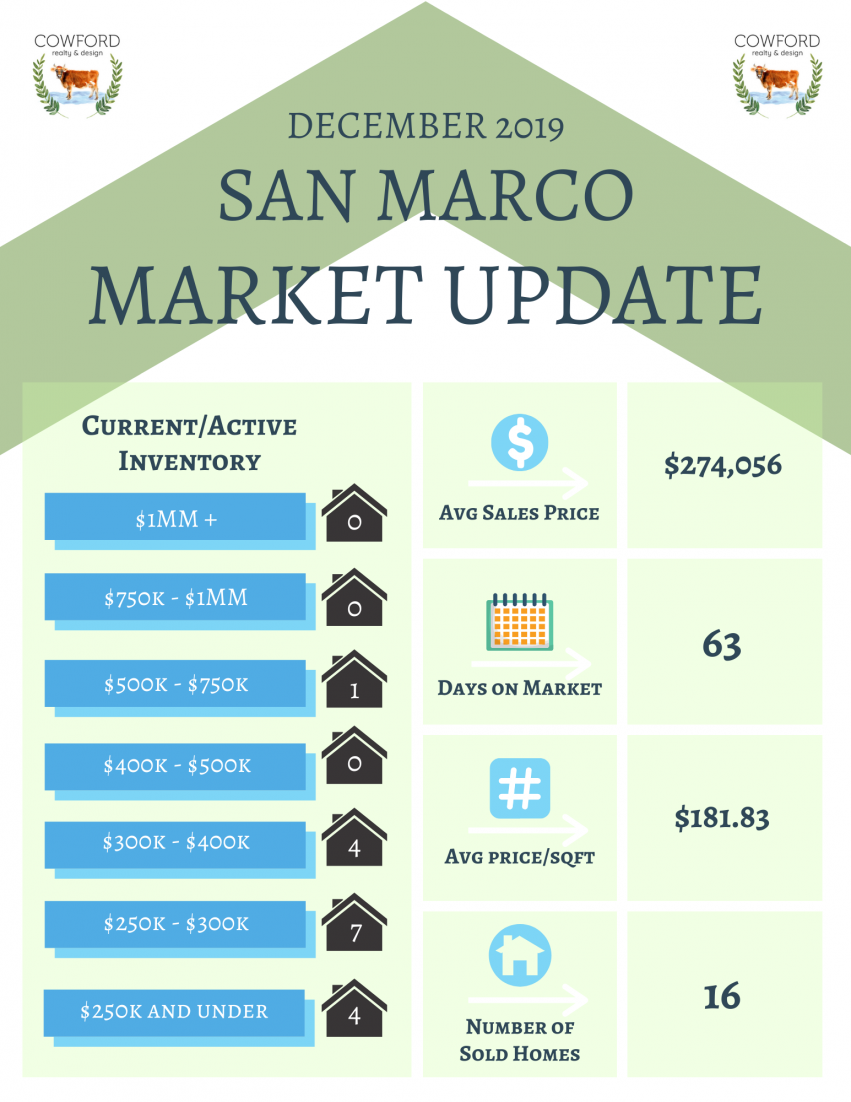 November 2019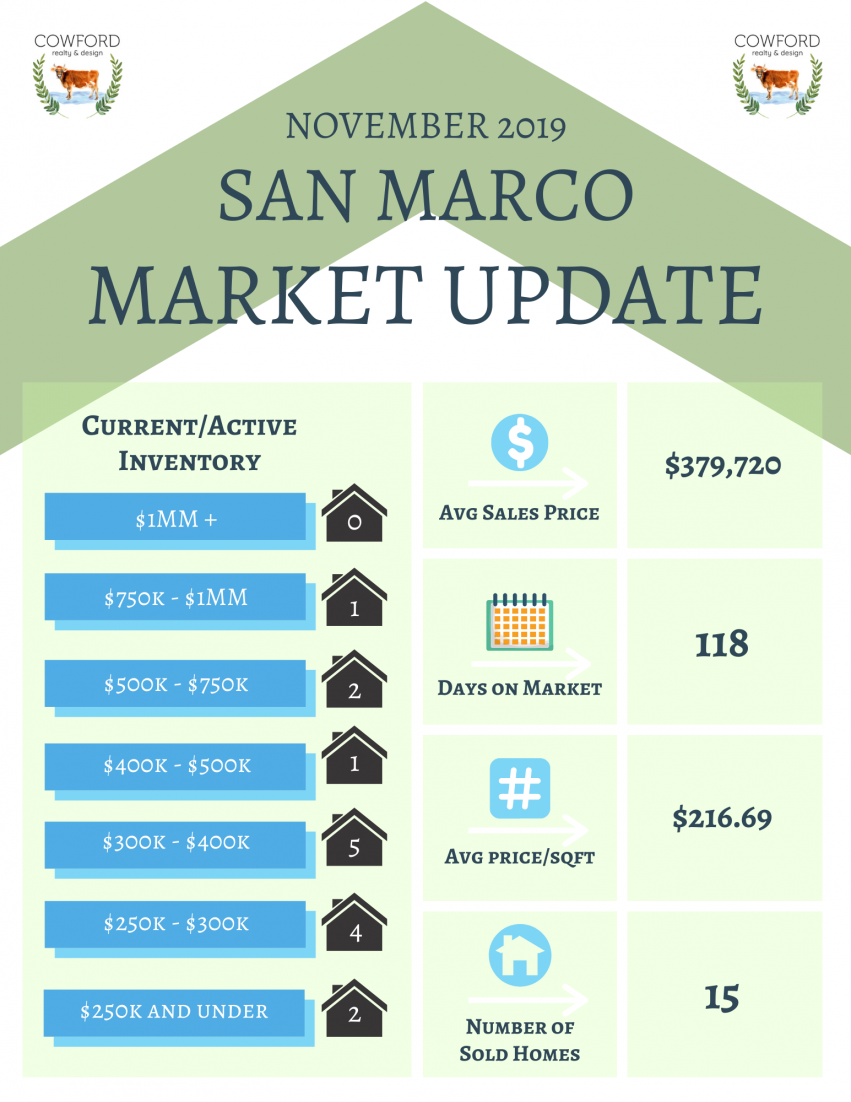 October 2019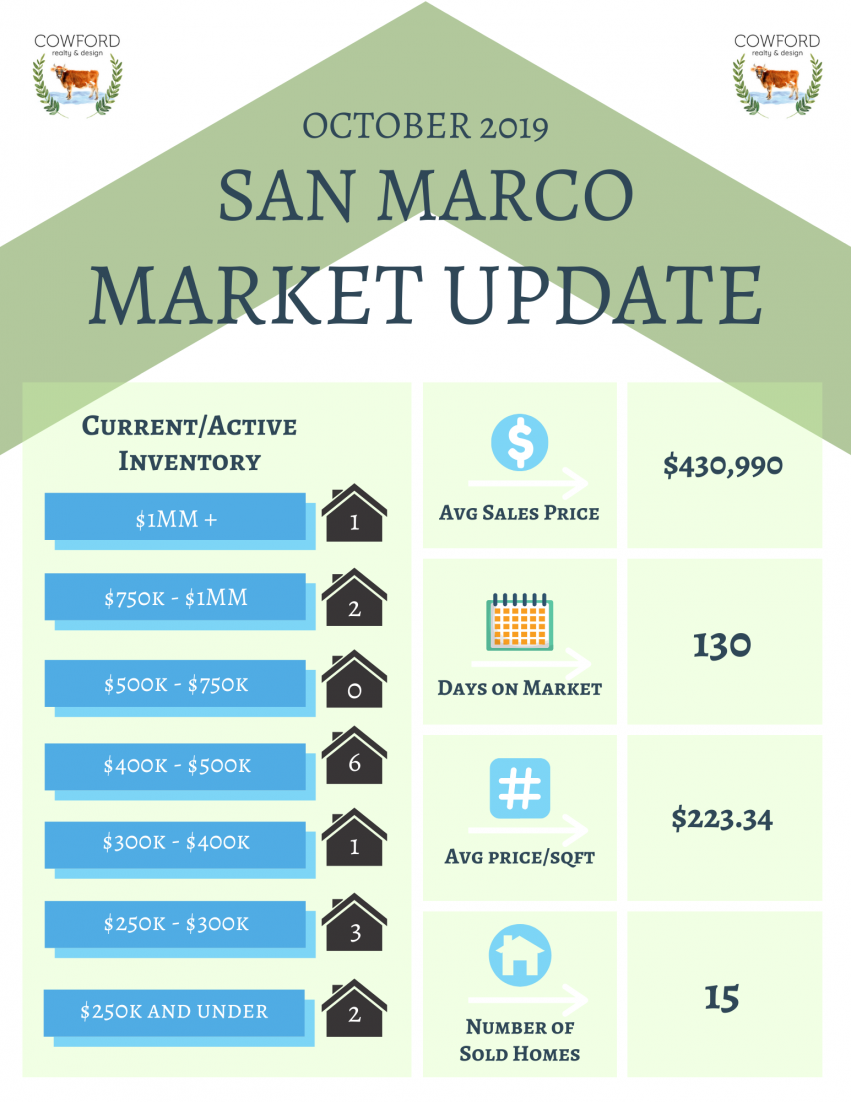 September 2019
San Marco had a great month, with 14 homes sold, compared to 5 homes last month. The average sales price this month was a little over $700k. Average days on market is staying stable at about 4 months. Take into consideration, though, that that includes homes at all price points. Higher priced homes have a smaller pool of buyers and typically take longer to sell.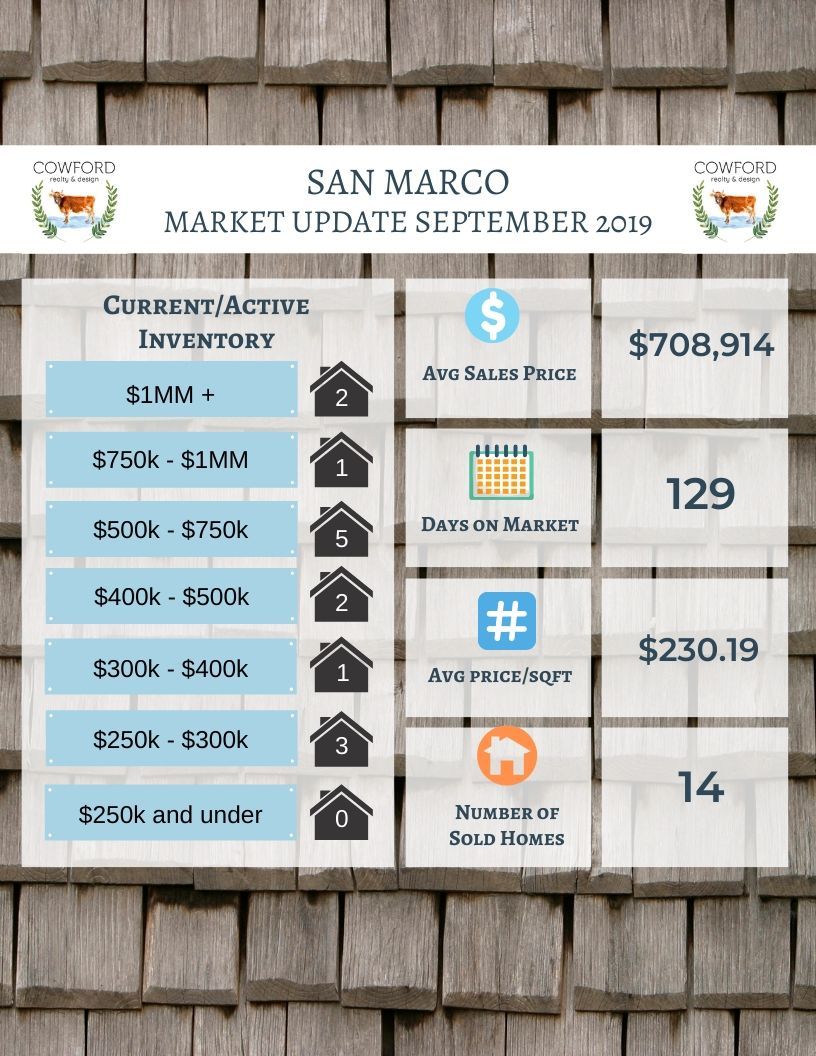 August 2019
The summer cool down was in full force this month, with 5 homes sold in San Marco. Days on market was up to 120 days.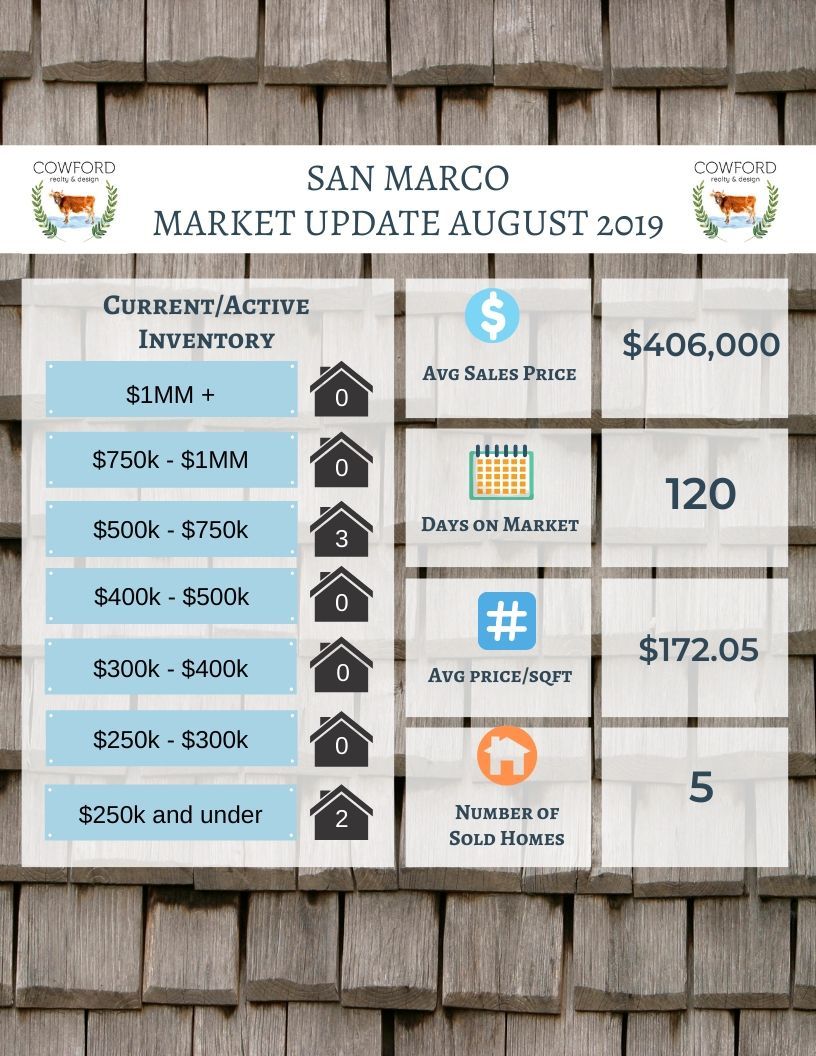 July 2019
Average sales price was up a bit to $419k, with 12 homes sold in July. Days on market is trending up, with 87 as the average.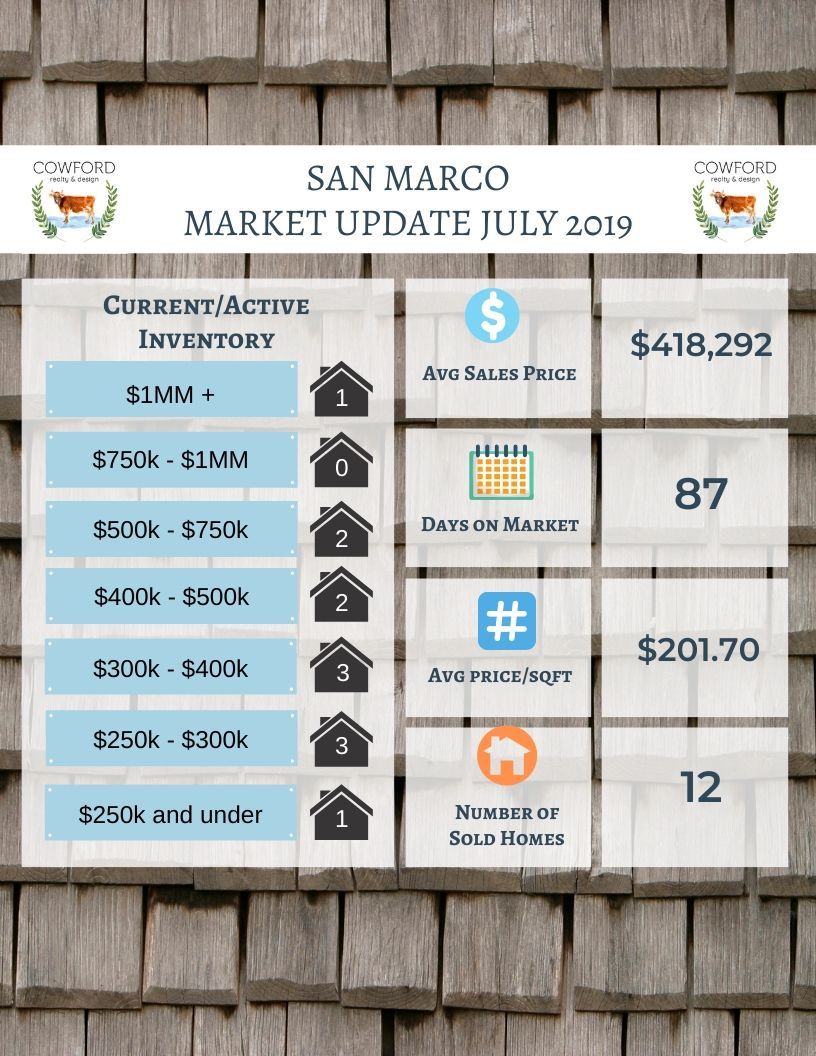 June 2019
June was a gangbuster month for San Marco, with 22 homes sold. Over a third of those were under the $250k mark, which is lower than the average sales price. Perhaps we will see these in the future as flips.