Jacksonville is a fun place to work, play, and explore, and if you explore carefully you can find even more fun than meets the eye. These places can be easily overlooked in the city, but if you have the right hints you just may find some of the best of hidden Jacksonville. Between these, you're sure to find something that appeals to you or your family.
1. Chamblin Bookmine.
This spot isn't really hidden at all, it's more overlooked. Missing it is to your detriment though, as Chamblin Bookmine is a new and used bookstore so sprawling you can easily get lost in it. Big brother to Chamblin Uptown, this spot is out of the way, just off of Roosevelt in Ortega. What seems like a surprising location and unusual storefront leads to loads of space. A whopping 15,000 square foot venue hosts books that are new, old, hard to find, and unbelievable. They also have audiobooks, and DVDs.
Bonus Tip: Come with plenty of time. The best finds won't be the books on top of a stack. Make the effort to find a subject you like and really dig in.
2. The Volstead
This little downtown gem has been keeping the center of Jacksonville kicking up its heels since 2013. A speakeasy that has been hard to keep under wraps, Volstead has the look and feel of an old hidden watering hole straight out of the age of prohibition. If you like hand-crafted cocktails, great service, and a cozy atmosphere, you'll love this secret spot! They kicked off their first night on new years eve and they have been pouring great drinks and serving good times ever since.

Bonus Tip: Sundays at 7 p.m. join the swing dancing lessons! They go down great with a perfectly mixed beverage.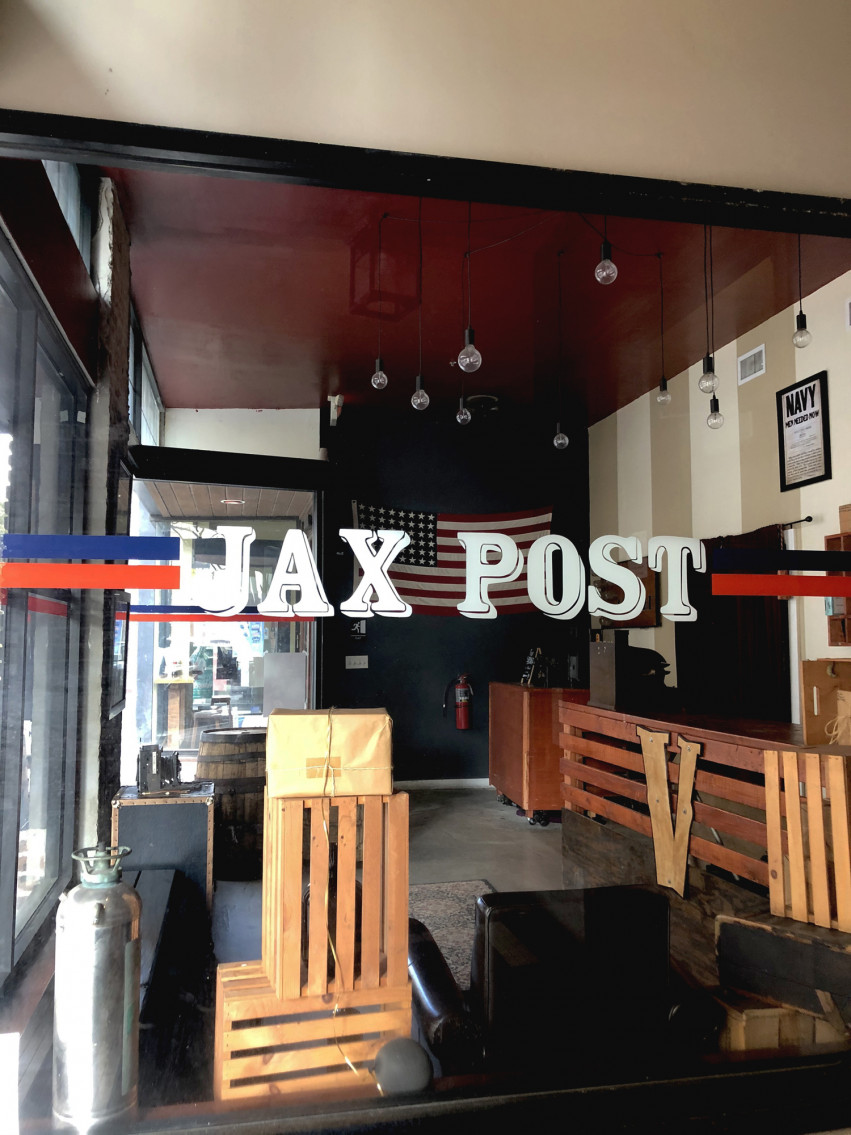 3. Corkscrew
Park
Good luck finding it by driving downtown, but this little park is an adorable hidden treasure. Tucked underneath the Acosta Bridge you just may find this small but beautiful park that has workout equipment, making it a perfect stop during a nice winter jog. Think you can still play like you did in third grade? Maybe it's time to find out. They have rings, pull-up bars, weights, and even some sculpture art. If you're getting fit for the new year, this may be a perfect place to check out.
Bonus Tip: Working a jog or brisk walk into your routine to get your heart rate up before doing some strength work is an excellent way to get all-around fit, and this park is perfect for that kind of training, as it is right on the Northbank Riverwalk.
4. Buchner's Bierhalle
Finally, we end with the most recent of the Jacksonville additions on the list, with secret (and delicious) drinks! Buchner's, hiding in plain sight, is in Murray Hill. When first walking in you'll be quite surprised to see that a backroom can take you from modern-day Jacksonville to an old fashioned German Beerhall. The drinks and the food are all German inspired and there is even outdoor seating, if you want to enjoy an outdoor taste of Germany. So be bold and step right up, your taste buds will be glad you did.
Bonus Tip: Don't pass up the charcuterie board, it's phenomenal.
Enjoying Reading about Jax?
We sell homes here in Jacksonville because we love this city. We love sharing what we know in, blog form, about living, loving, and playing in Jax!
More Blogs!