Rooftop Eats in Jacksonville
These days we're all a little uncomfortable...
with packing inside rooms with strangers, taking off our masks, and sharing air. But raise your hand if you don't miss going to restaurants like we did way back in 2019. Anyone? Didn't think so.
But there is good news! The weather is getting cooler and there is a pretty good solution that provides tasty food and drinks as well as far more fresh air than the inside of a restaurant or bar.
Things are looking up, thanks to rooftops.
So here are a few options that have great tasty treats, lovely views, and fresh air that may make you feel much more comfortable when thinking of leaving the house and supporting the foodservice industry.
River and Post
---
On the west side of the river is River and Post, a favorite local spot. Easily the highest rooftop on the list, you can enjoy overlooking the St John's River, downtown, and a view that almost reaches the beach! While the full menu isn't available on the rooftop there are a lot of appetizers available, flatbreads, and even sushi. The drink menu is extensive and delicious, including wine, beer, and spirits, and with such a view it's very difficult to be disappointed. And if you need the full meal experience you only have to hop in the elevator and head back down to earth for their first-floor restaurant.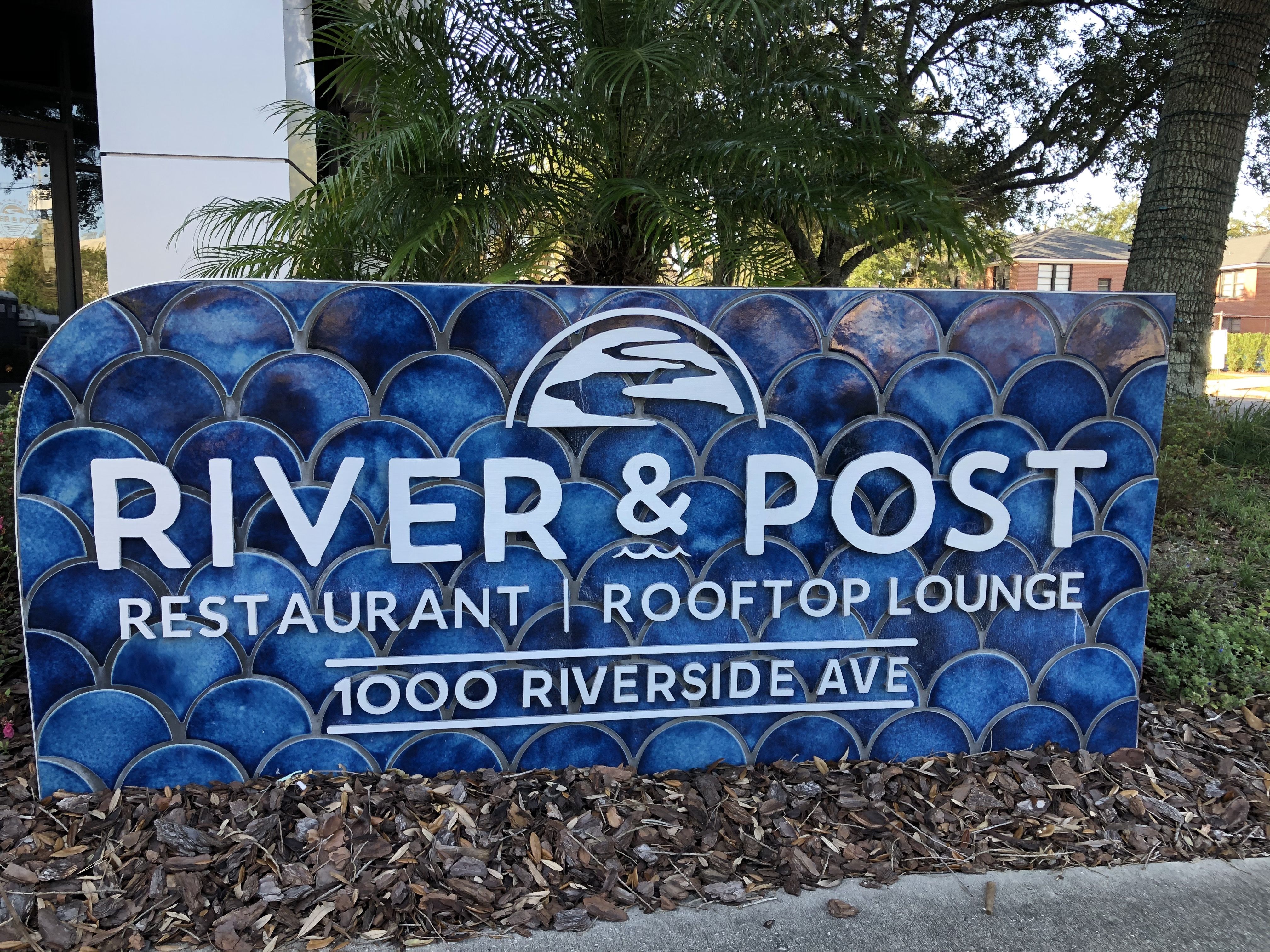 Coop 303
---
This adorable spot out at the beach is sure to give you a wonderful ocean breeze. Located at the very end of Atlantic Blvd, this spot is also great after a beach stroll or a little window shopping from all the nearby shops. Coop 303 has options for everyone including all the meats, fish, and vegan options. They even have a nice drink menu with fun items like a bourbon root beer float; that beachfront walk may want to wait until after enjoying that one.
Cowford Chophouse
---
While (the impeccably named) Cowford Chophouse is known for outstanding steaks, it's also the home of the best rooftop downtown. Located right in "The Elbow", this rooftop has no shortage of good people-watching while you enjoy an impressive set of beverage options.
Cowford Chophouse is only an evening venue (opening at 4:00 p.m. Tuesday-Saturday). Also, be aware that if you aren't on the rooftop there is a dress code. It's the type of place that doesn't have prices on its menu, making it perfect for a celebration with guaranteed deliciousness but maybe not as suited for an everyday drinking spot.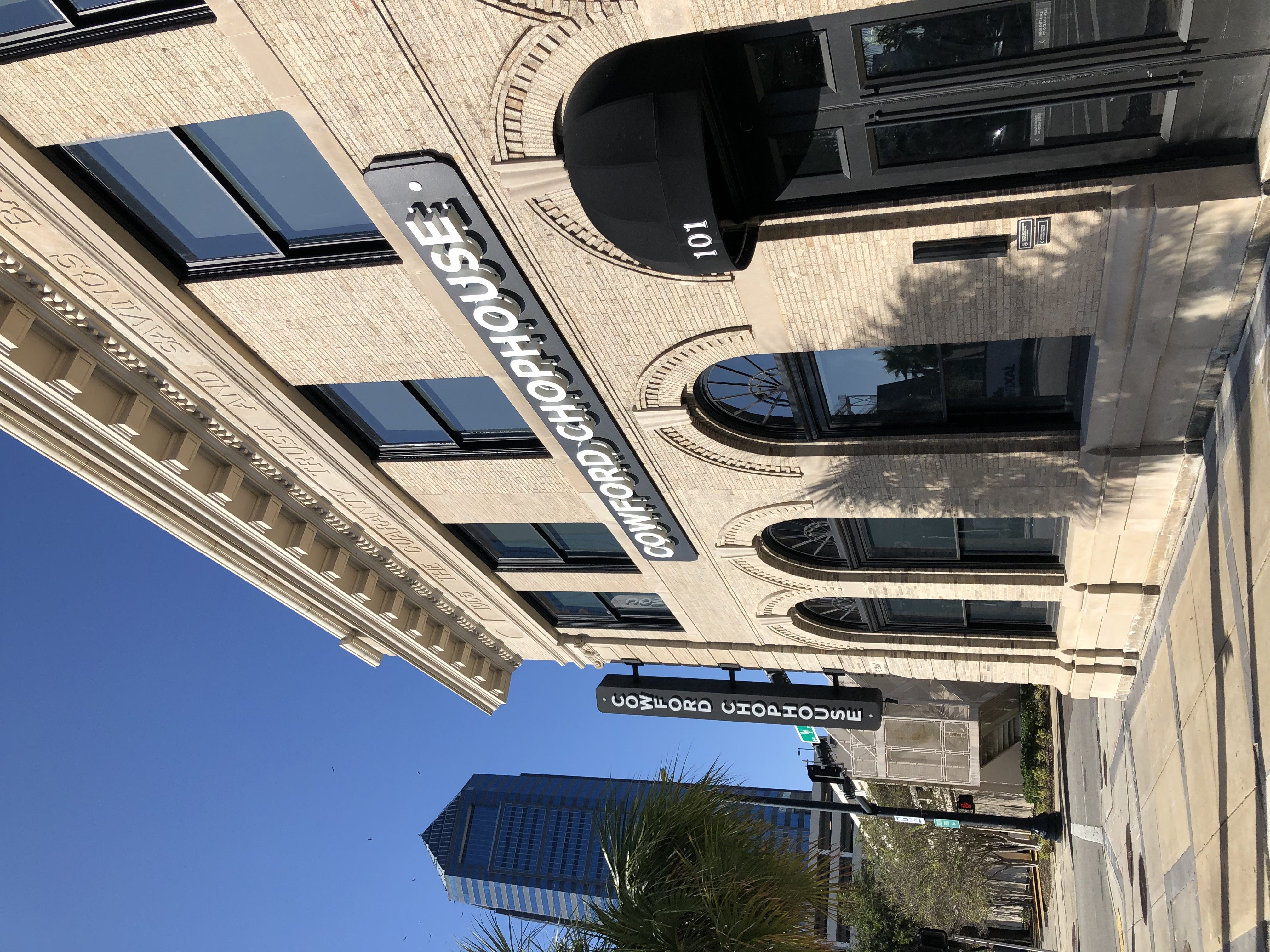 Black Sheep
---
Meanwhile, back in Riverside, there's a spot that walks the line of upscale as well as daily drinks with incredible deftness. Blacksheep has an expansive rooftop, excellent food, and an impressive list of drinks of all kinds. An extra bonus at this great venue is retractable sections of the roof, which can be very handy in Florida, as it can rain suddenly and with no rhyme, reason, or remorse. Also, insider tip, try the Dusty Boot…it's better than it sounds, promise.
Intuition Ale Works
---
What if you're going to a sporting event? Well, then you're one of the few. But another fantastic and spacious rooftops is right by the future Lot J. Intuition Ale Works is stumbling distance from the Jags, the Jumbo Shrimp, the Icemen, the Giants, and more. There may not be table service but there is a lot of space and a large rooftop bar that will keep you stocked on this locally made beer. They also are one of the few breweries in town that serves limited, but delicious, food options. With all the traditional Intuition favorites, as well as rotating smaller batch beers, you'll be right where the action is, without all those pesky walls and ceilings.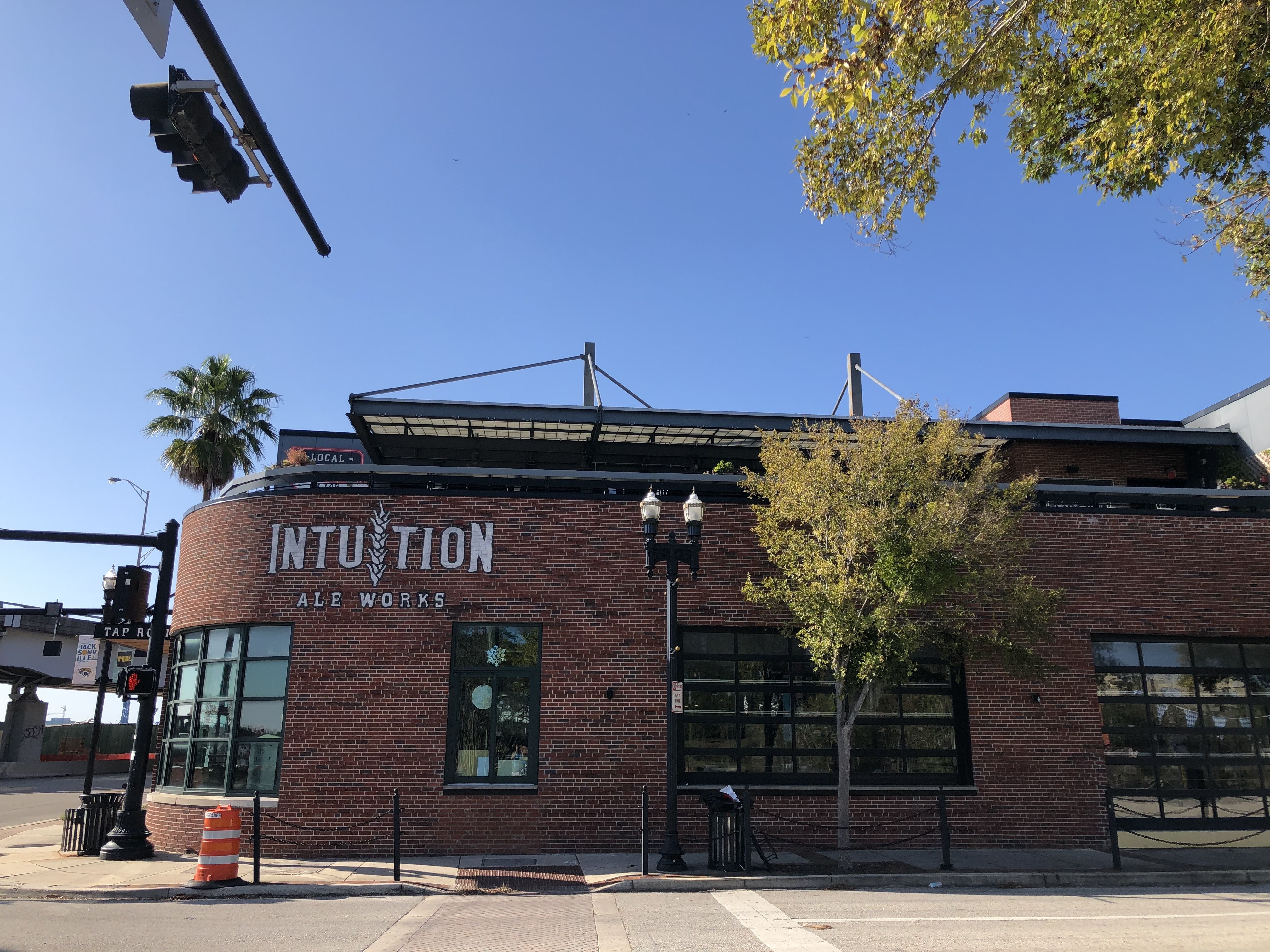 Want to talk to someone directly?
---
Someone who can offer their perspective?
Reach out to us directly at 904-330-4733 or fill out the brief form here and someone will be in touch with you shortly.
Our team is passionate about where we live and would love to help guide you as you learn more about our beautiful city!