Where to Grab a Good Book


Looking to get back into reading...
Stop by one of Jacksonville's local bookstores and find something that sparks your interest! There are so many options and unique experiences to be found.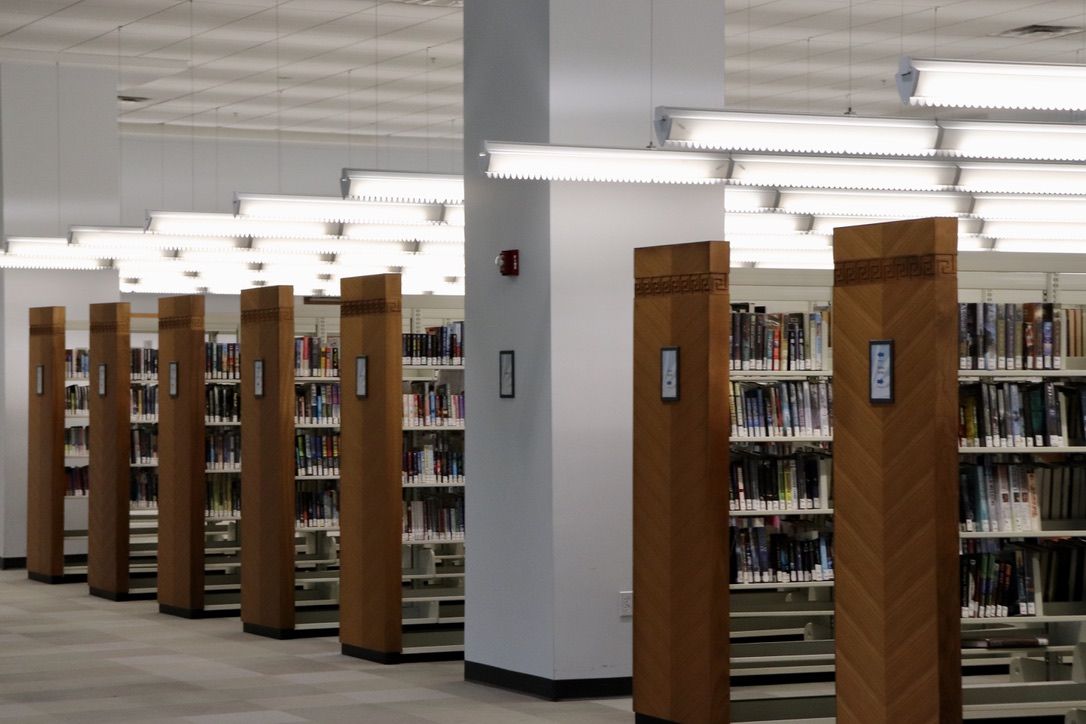 Chamblin Uptown
Mon-Fri 7-5/Sat 9-4/Sun12-5
A trip to Chamblin Uptown should be savored and with no afternoon plans to rush off to. The moment you walk in, the smell of paper permeates and welcomes you to explore. This rad and local bookstore is located in the center of downtown and is the place to be if you are a bookworm. Chamblin Uptown offers two floors of endless rows of books and more. And we mean endless.
Pro Tip: Bring a bag of cheerios to retrace your steps and become reunited with the entrance once again. That's if you actually want to leave. 🤪
Found some new reading material? Great! Take a break downstairs and grab a cup of coffee or a bowl of their delicious soup of the day from their cafe! This is the perfect spot to crack open your new novel.
While you're in the neighborhood be sure to check out...
🛍 Wolf & Cub for clothings, personal care, gifts + fun trinkets
🍻 Bold City Brewery for a cold beer & a good time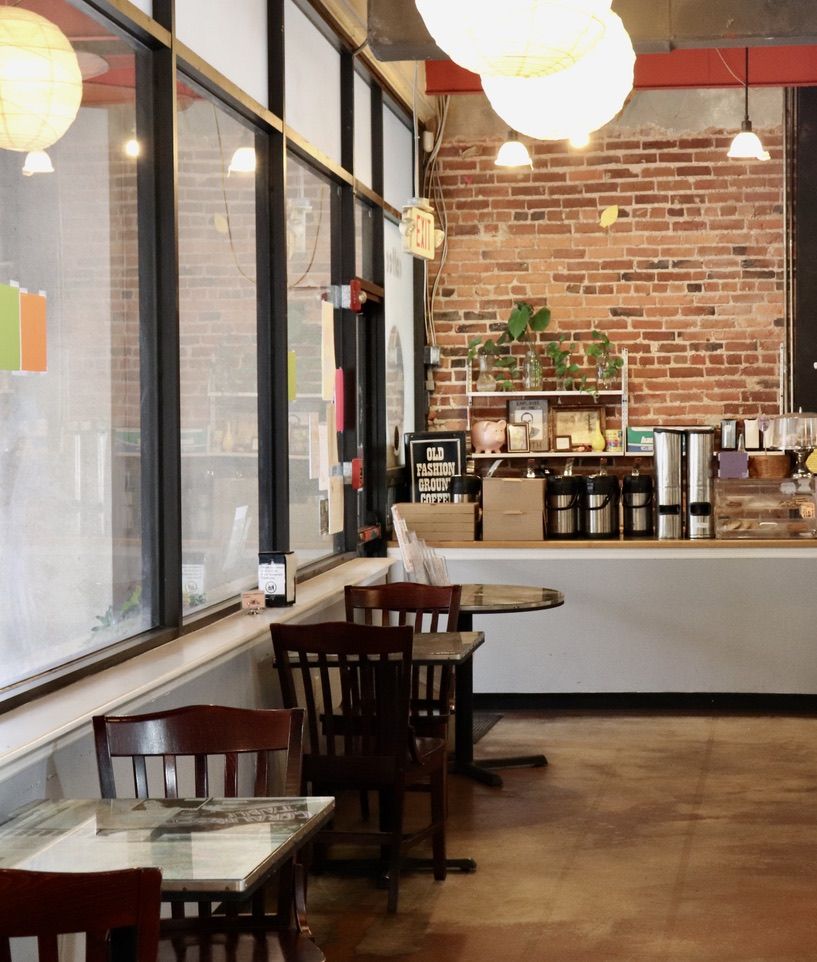 San Marco Books and More
Neighborhood: San Marco
San Marco Books and More will satisfy your cravings for a quick in and out book experience. Think "Gilmore Girls" meets Jacksonville, and you've got yourself a one stop shop for the sweetest little bookstore. Choose from their selection of new releases, teen fiction, children's books, and more. Visit their website to pre-order books and check out their upcoming events while you're on their site.
They're a total staple in San Marco and the perfect place to grab your friend a gift. Browse their selection of cards, too, and make it an all in one trip!
While you're in San Marco check out...
🥗 Taverna for delicious salads and great outdoor seating
🎶 Jack Rabbits for live music and a cold beer!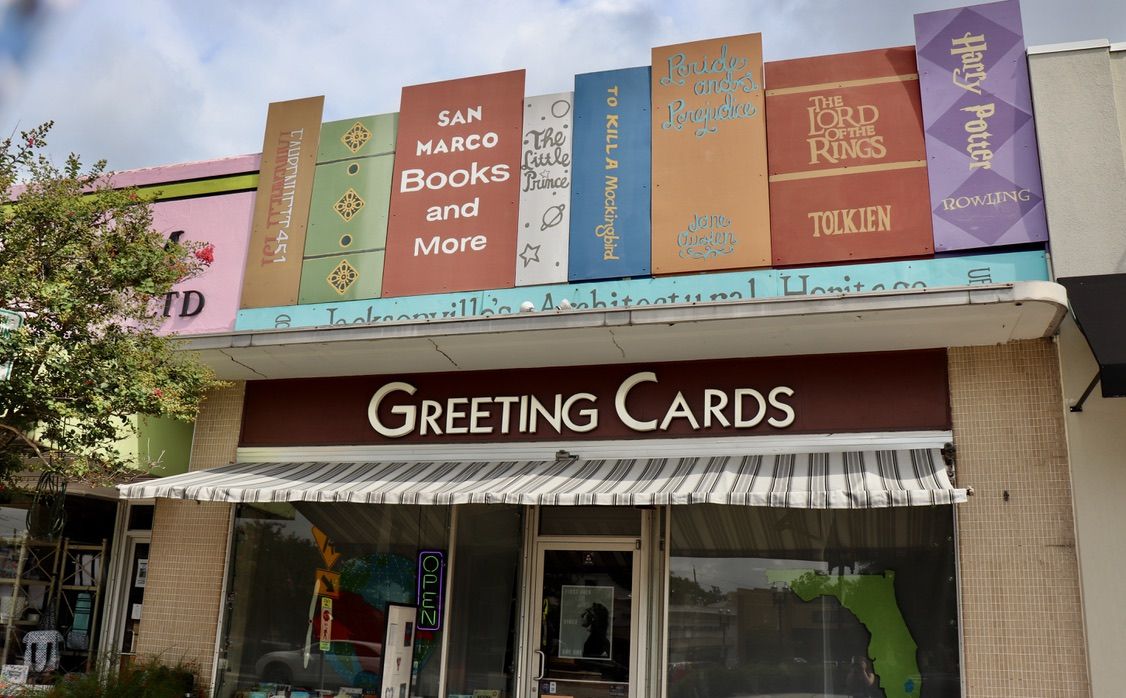 Jacksonville Public Library Main
Mon-Sat 9-6
The Jacksonville Public Library Main is truly a work of art. Home to rows upon rows of books, glossy floors, large windows, downtown views and beautiful architecture, it really should be synonymous with "masterpiece". I mean, come on... free books and beauty all around you?! While it's currently closed for renovations, Jacksonville offers overs 20 other locations.
Take advantage of their helpful resources and expand your knowledge of new interests. It's time to finally learn how to crochet or learn the flute. ;)
While you're on N Laura Street...
🖼 Check out MOCA; Museum of Contemporary Art which sits right next door to the library
🚶‍♀️ Story Walk in Klutho Park sits right across the way from the Library and is a great spot for a picnic or a photo session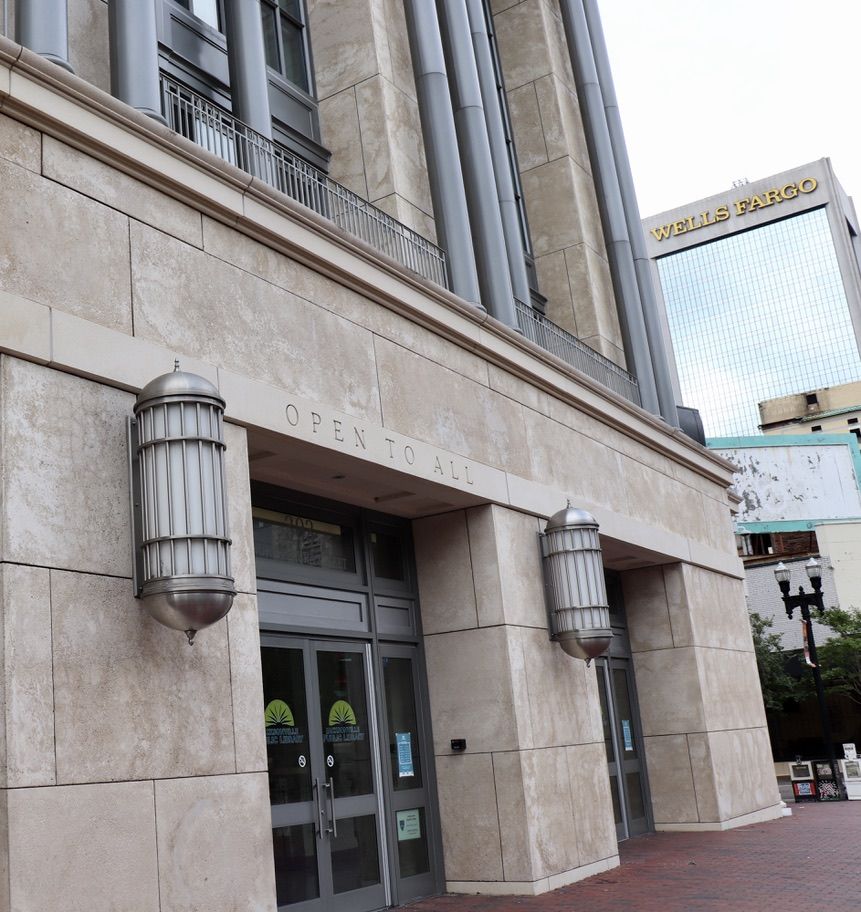 Chamblin Bookmine
Neighborhood: Ortega
Have you dreamed of finding a limitless maze of books? Chamblin Bookmine can make these dreams come true! With 23,000 square feet of space and having opened in 1976, almost every Jax native has a memory of hanging in one of their mesmerizing aisles. Just like their sister store (the aforementioned Chamblin Uptown), leaving bread crumbs or cheerios to retrace your steps might be a good idea. While there's a plethora of books to choose from, there's also an array of DVD's and CD's and even the occasional mix tape. ;)
You can also bring your old books and exchange them for store credit! This is the perfect opportunity to assist in a sustainable book journey, leaving you with tons of options to choose from.
While you're around Ortega...
🥘 Check out The Loop for a great burger + a shake
🐮 Take the 5 minute drive to Cowford Realty & Design and come say hi! 👋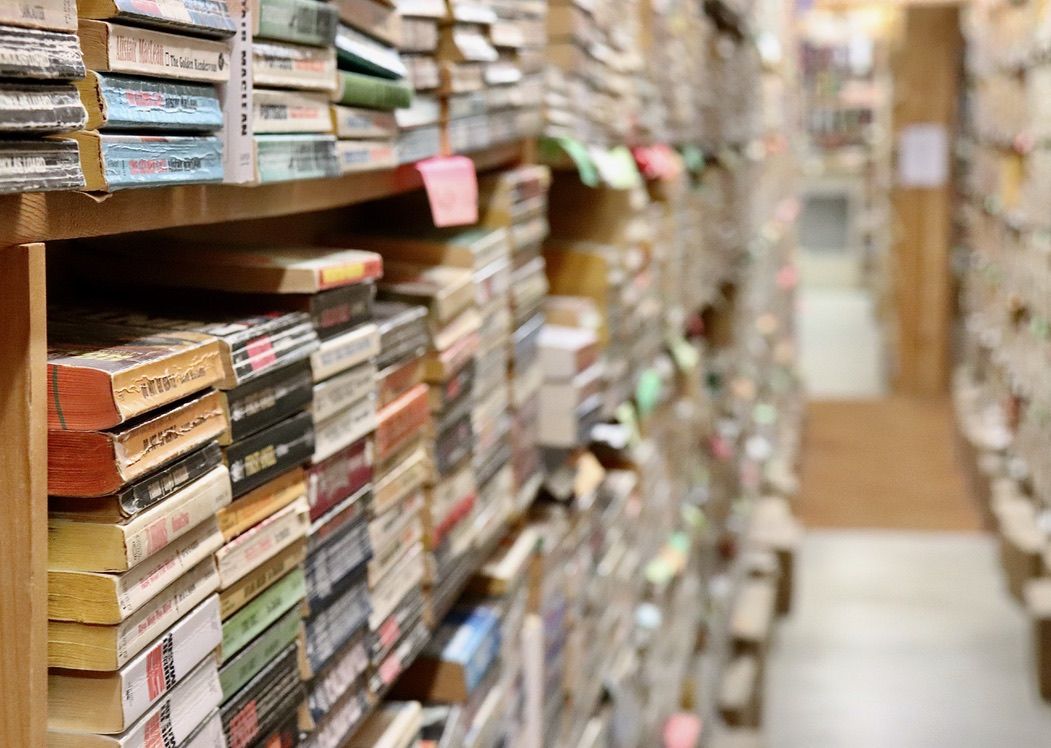 Want to talk to someone directly?
---
Someone who can offer their perspective?
Reach out to us directly at 904-330-4733 or fill out the brief form here and someone will be in touch with you shortly.
Our team is passionate about where we live and would love to help guide you as you learn more about our beautiful city!